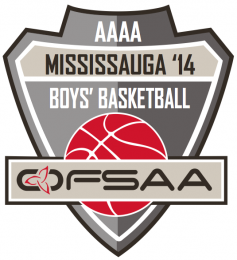 NPH Poll: Who Will Capture 2014 AAAA OFSAA Title?
Follow @NorthPoleHoops for all your AAAA OFSAA Coverage! 
–
We are now under a week away from the 2014 AAAA OFSAA championships, set to tip off February 3 in Mississauga, Ontario.
As of February 24, the 18 teams representing their regions have been solidified, to be competing for the provincial title.
The St Mike's Blue Raiders are 2013 OFSAA defending champions, who return a strong young core.
However, due to last season's "Work to rule" strike, public school programs did not have a chance to compete in a full season, let alone the provincial title.
With that being said, the Vaughan Secondary Voyageurs [along with other public schools] are back to represent their respective regions, making a much deeper field of teams and overall talent.
Prior to "Work to Rule," Vaughan was the two-time defending OFSAA champion [2011, 2012], which featured NBA lottery pick, Andrew Wiggins.
Father Henry Carr, 2013 OFSAA Silver medalists are back as always with their eyes on the prize, while bronze medalists Cardinal Newman have once again earned their spot.
In 2014, it's anybody's ball game, with no clear favourites and plenty of surprises in store.
Below are all 18 teams in alphabetic orders
[poll id="28″]