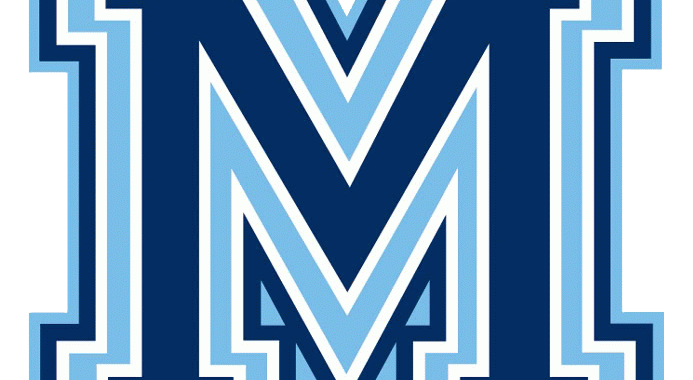 No Easy Buckets; St Mike's Tournament Quarter-Final Results
On day three of the St Mike's tournaments, every game was close. As expected, the quarter-finals served those in attendance with quality games all day. Every team battle for their chance to advance to the semi finals.
No easy buckets.
#14 Edmund Campion 'Upsets' #7 Vaughan
Every team has their ups and downs throughout their season; it's part of growth and development.
A much better overall effort from Campion in this one, after starting the first quarter and a half sluggish, along with a sloppy day one. About mid-way through the second quarter, the Bears turned up the heat defensively and were the aggressors heading into the second half and came up with the 43-38 win.
CJ Bennett was aggressive on the attack, along with production on the outside–putting up a team-high 12 points.
Marcus Anderson was effective with his slashing abilities, and defense, including a key play down the stretch where he drew a charge to gain possession for Campion.
The team defence for Campion was rockin' holding Vaughan to only 38 points…impressive.
Kalif Young VS Andrew Anderson
The 6'9 Young has approximately four inches on Anderson, however the Campion forward is a live body in transition and on the boards (on both ends) which made up for the size differential, particularly in the second half.
Young won the first half, while Campion gets the nod in the second half. Overall, Kalif Young is playing the best basketball that I've seen from him this season, and if he can continue to elevate his game, he will be the X-factor for the Voyageurs' 2013-2014 campaign.
Vaughan's senior leader Jawara Pedican has been picking up interest at the university level this season, but was quiet in this one; they will need him to bring consistency if they are to be an OFSAA championship contender.
Ascension Earns Respect, St Mikes Escape with Victory
I'll be honest…entering this game, I thought Ascension had zero chance of competing with the #2-ranked St Mikes Blue Raiders. The Eagles proved me wrong, as they stunned SMC in the first quarter with a 14-0 run to start the game, and a score of 19-1 at one point.
SMC would eventually escape with the 58-52 victory.
Of course, the entire time I knew St Mike's had a couple runs in them. There's no doubt that SMC underestimated the Peel region representative…a bad mistake they should learn from, as they were close to being eliminated in the quarter-finals…on their home court.
The usual suspects, Nelson Kaputo and Godwin Boahen lead the way for St Mike's with 16 apiece.
But it was Young Jonathan Kabongo who came off the bench, and sparked St Mikes by creating for himself and teammates.
–
Michael Kayeye is growing on me, it's apparent that he is, and has to be "their guy." Kayeye lead Ascension with a game-high 18 points.
Asecnsion has a good amount of talent; with size, speed and athleticism, it's all about managing and utilizing it to their advantage. I don't see a point guard on that team that knows how to control tempo, limit turnovers and maximize every possession. They have multiple players that can score the ball, but if they want to be a "next level" team which I think they can be, ultimately somebody on that team has to take the lead guard position and embrace it,; that person may have to sacrifice individual shots and increase assists–it's part of what a team is all about.
Team success breads individual success.
Big Shout / out to Freddy Appiah, a standout ascension alumni who I always appreciated watching years ago, due to his desire and genuine joy of defending the ball. Appiah's influence was certainly noted, as this Ascension team took on his style of play. They scrapped for loose balls, and locked in, in order to remain within striking distance.
Lesson learned—no team is to be underestimated.
Henry Carr Holds on Against Cathedral
As I expected, it would be a scrappy game of runs with emphasis on the fourth quarter. NPH #4-ranked Henry Carr would simply end up making more plays down the stretch to lift the Crusaders over Cathedral 53-47.
Daniel Dzierwaski did a good job of keeping Cathedral in the mix, finishing tough buckets on penetration along with converting off offensive rebounds in traffic. Dzierwaski lead his Hamilton squad with 16.
For Henry Carr, it was 10th grader Anthony McNish who lead the way with production on the interior; team-high 14 points and has been consistent all season.
However, Brendon Chevannes was the difference in the second half; steals, rebounds, assists, and scoring, Chevannes gave Henry Carr the edge. He will need to step up in the semi-finals if his team will make a consecutive trip to St Mike's tourney championship game.
Cardinal Newman Pushes #1-ranked Oakwood to the Limit
Instant Classic.
A tough battle of two defensive-minded teams–Cardinal Newman would give Oakwood all they could handle. D'Wan Williams was my MVP; not only did he rack in a game-high 18 points, but also guarded Newman's best player all game, in David McCulloch, who ended with team-high 16 points.
Williams made life very difficult for McCulloch, who scored a chunk of his points late in the fourth, when Newman made a run. After being down 10 with a minutes and a half remaining, most thought it was over, but Newman would display their resiliency and pressure Oakwood into turnovers to make things interesting.
In the end, the hole was too big for Newman, and the Barons would take the win by the slightest of margins, 54-52.
Oakwood continues to build their resume with quality victories–having not lost a game since November (only loss on the season) to Pine Ridge (without Brody Clarke in the line up).
Can anybody knock off the #1 team in the country? Henry Carr will have a chance to avenge their 59-56 loss to Oakwood at the Humber Classic.
It won't be easy.
Championship Day
Semi #1 – 10:00am St. Edmund Campion vs. St. Michael's
Semi #2 – 11:30am Henry Carr vs. Oakwood
Consolation Final – 1:00pm Holy Trinity vs. Windsor Herman
2:30pm – 3rd Place Game
4:15pm – Championship Final