NPH Top 25 National HS Team Rankings Presented by RechargeWithMilk.ca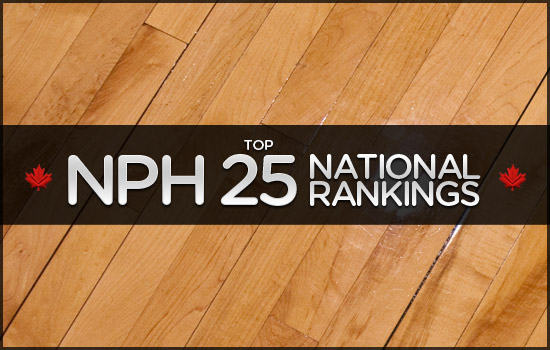 Oakwood is the number one team in the nation.
The Barons have earned their #1 ranking, defeating various top-ranked teams including defending OFSAA champion, St Mike's (Toronto), Father Henry Carr (Toronto), D'Youville (Brampton), J.C Richardson (Ajax, ON) and Pope John Paul II (Scarborough, ON).
The Barons have only one blemish on their resume that came early in the season, in a 63-50 loss to Pineridge, where Oakwood was without Brody Clarke–a key piece to the puzzle, and defensive anchor.
A target is now on the back of the Toronto-based program, but in no way is the top spot cemented as there could be considerable movement within the next few weeks.
Listen to the @NorthPoleHoops Podcast for the NPH Top 25 High School rankings break down, hosted by @CarlanGay and featuring NPH Correspondents across the country.
 The Voice Hosted by @CarlanGay – Episode 3 – Listen Here!
NPH Top 25 National HS Team Rankings
Oakwood (Toronto, ON)
St. Michael's (Toronto, ON)
Bill Crothers (Unionville, ON)
Father Henry Carr (Toronto, ON)
D'Youville (Brampton, ON)
Walnut Grove (Langley, BC)
Vaughan (Vaughan, ON)
Burnaby South (Burnaby, BC)
Eastern Commerce (Toronto, ON)
ArchBishop O'Leary (Edmonton, AB)
Sir Winston Churchill (Vancouver, BC)
Auburn (Halifax, NS)
MacNab (Hamilton, ON)
Edmund Campion (Brampton, ON)
Garden City (Winnipeg, MB) – *Late addition, Wesmen Classic Champions*
Harry Ainlay (Edmonton, AB)
Catholic Central (Windsor, ON)
Father Goetz (Mississauga, ON)
Citadel (Halifax, NS)
Glen Eagle (Coquitlam, BC)
Cardinal Newman (Hamilton, ON)
Pope John Paul II (Toronto, ON)
Pineridge (Pickering, ON)
Prince Andrew (Halifax, NS)
Tamanawis (Surrey, BC)
Honourable Mentions
Leboldus (Regina, SK)
J.C Richardson (J.C Richardson)
KEC (Winnipeg, MB)
Herman (Windsor, ON)
Nelson (Burlington, ON)
Garden City (Winnipeg, MB)
KEC (Winnipeg, MB)
W. J Mouat (Abbotsford, BC)
Oak Park (Winnipeg, MB)
Sardis (Chilliwack)
Holy Cross (Surrey, BC)
Notre Dame (Brampton, ON)
Cathedral (Hamilton, ON)
Ross Sheppard (Edmonton, AB)
Western Canada (Calgary, AB)
Cardston (Cardston, AB)
Cameron Heights (Kitchener, ON)
For general inquiries and qualifying teams not in the rankings, please submit your team resume to info@NorthPoleHoops.com