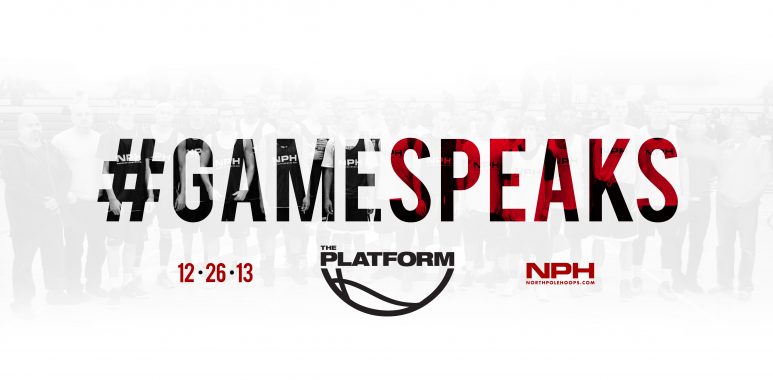 Canadian Class of 2016 on Display @ #NPHPlatform – Match Ups & Preview
Purchase Your Tickets Today!
Tickets are on sale online at www.ticketmaster.ca, by phone with Ticketmaster at 1-855-985-5000, at all Ticketmaster Retail Outlets, and at the Mattamy Athletic Centre Box Office.
–
In efforts to honour tradition, and the players that have come through, this year's teams will be named after #NPHPlatform MVP Alumni – Naz Long, Jamal Reynolds, Duane Notice and Chris Egi.
This underclassmen group features six Canadian cadet national team members, a prospect from Newfoundland and no shortage of talent!
NPH Platform Special Edition Podcast
Eddie Ekiyor (2016 6'9 F/ Mother Teresa) VS Kalif Young (2016 6'8 F/ Vaughan)
The big man match up will be very interesting. Ottawa's Eddie Ekiyor is NPH #3-ranked Canadian prospect, and he will be taking on Kalif Young, a high level rebounder with great upside. Both these student-athletes are quite raw, as most young bigs are…the winner of this match up will be dictated by who BRINGS THE ENERGY.
Koby McEwan (2016 6'4 SG / Wasatch Academy) VS Tyrell Gumbs-Frater (2016 6'4 SG/ Pope John Paul II)
Looking for scoring options? You've found it. Both McEwan and Gumbs-Frater know how to put the ball in the basket. Scoring is something to expect from this match up, but who will be the one to lock up their opposition?
Marcus Ottey (2016 6'1 G/ J.C Richardson) VS Marcus Anderson (2016 6'2 G / Campion)
Mr. Ottey needs no introduction. He put on a show last year, with the sensational play found below. You can expect nothing less this time around. Ottey will take on Marcus Anderson, a guard with similar length and speed. Both are playing at the senior level with their respective school programs, but it has been some time since we've seen them compete strictly against their own age group. Canadian basketball fans will have that chance on December 26.
[youtube]http://www.youtube.com/watch?v=vxMYHgQrhDQ[/youtube]
Daniel Cummings (2016 6'5 W/ St Andrew's) VS Malick Turenne (2016 6'5 W/ Saint-Alexandre)
Both players have great size for their position. Cummings was a contributor for St Andrew's last season, where he played alongside Chris Egi. This season, his role has increased and is in position to have a strong year. Turenne is a cadet national team member, with high level experience, and great versatility on the floor–a "do it all" type of player.
Tyrell Leotaud (2016 6'5 W/ J.C Richardson) VS Sasha Simic (2016 6'4 SG / Cameron Heights)
Tyrell Leotaud, another national team member, has all the physical attributes to be a big time talent, but Sasha Simic smells blood– a fierce competitor that can get the best of this match up if Leotaud does not come ready. And if he does, we are in for a treat.
Jaaden Lewis (2016 6'2 G/ Thornlea) VS Christien Gould (2016 6'2 G / D'Youville)
You won't find anything too flashy here, but what you will find is production. Jaaden Lewis is one of the most consistent producers on either roster. Simply put, he gets the job done as a positive on the floor, while carrying a solid fundamental skill set. Gould has expanded his skill set from last year, but still hangs his hat on shooting ability. It will be interesting to see how he can perform in this environment, against great speed and athleticism.
Jacques Lukusa (2016 5'11 PG/ Immaculata) VS Keshon Montague (2016 6'0 PG/ D'Youville)
Make no mistake, Jacques Lukusa enters #NPHPlatform with a chip on his shoulder. He will try to prove that he is the best point guard in the nation, but it won't be easy, among the rest of this talent. Montague, a dead eye shooter will have his hands full with Lukusa, but should be up for the challenge as he's been competing at a high level with D'Youville, one of the top programs in the country.
Isaiah Familia (2016 6'1 PG/ Catholic Central) VS Jordan Holness (2016 6'0 PG/ Emery)
Two smooth lead guards. Isaiah Familia has been flying under the radar for some time as most Windsor prospects do, but an element of his game that will stand out is his poise on the floor. Like Familia, Holness is a proven player at both high school and club levels. NPH currently projects these two lead guards to be around the same level…until proven otherwise. #GameSpeaks
Brett Warren (2015-2016 6'1 PG/ Booth) VS Quinton Gray (2016 6'3 G/ St Andrew's)
Brett Warren has a very unique resume, having broken Kevin Pangos' assist record at the 2013 Canada Game this past summer. He is a distributing playmaker and is the only participant from out of the province…representing Newfoundland. When people think of basketball in Newfoundland, they think of the name Carl English. Could Warren follow in English's footsteps and end up obtaining a division one scholarship, based out of the far East Coast? Game will certainly speak.
Quinton Gray, another St Andrew's representative was also at the Cadet national team tryout, however did not crack the roster. Gray is a fundamentally sound combo guard with strong shooting abilities and feel. He will have the height advantage and maybe have an edge on the lone non-Ontario representative? We will see.
Nedim Hodzic (2016 6'4 F/ SJAM) VS Jackson Rowe (2016 6'4 SF/ Metro Prep)
Motor. This will be a battle of motors. Nedim is non-stop energy, who was MVP (along with Simic) at the Adidas Top 40 camp last May. He is a relentless rebounder, which is how he will likely distinguish himself. On the other hand, Jackson Rowe could be the biggest SLEEPER in the building. We discovered him this season at Metro Prep, and he proved to have all the basketball qualities to be a high level prospect. How high? #GameSpeaks
Coaches Bio
Team Egi –

Named After 2012 Platform MVP Chris Egi, committed to Harvard
Gus Gymnopolous has been coaching and teaching at Vaughan Secondary since 2004, where he has won five OFSAA medals, including AAAA championships (back-to-back). During Andrew Wiggins' time in Canada, Gymnopolous had the opportunity  to coach the future NBA lottery pick in the early stages of his career. In addition, Coach Gus is working with Canada Basketball Junior development academy.
"I'm looking forward to the NPH Platform, seeing familiar faces and witnessing the growth of the young, up and coming talent." – Gus Gymnopolous.
Kyle Julius has been involved with high level basketball his entire life, as a player (Furman/ Guelph- All-Canadian), coach and trainer. Julius has worked with an endless list of Canadian players including Kevin Pangos, Duane Notice, Javon Masters & more. Julius is also an NPH analyst, diving into key topics in the world of Canadian basketball.
Team Notice –

Named After 2012 Platform MVP Duane Notice, currently at South Carolina
Borko Popic is the Head Coach and basketball coordinator at St John's Kilmarnock school in Breslau, and the Head Coach of the Waterloo Waildhawks U19 Junior team. Popic previously worked as an assistant coach at Wilfred Laurier. He spent three years as the director of international scouting with NBADraft.net and worked with Synergy Sports technology breaking down NBA, FIBA, and NCAA game film.
Charles Hantoumakos is the Head Coach of Bill Crothers, a top team in the nation, and building a strong reputation on both sides of the border. Hantoumakos has been coaching at Crothers for three years, making it to OFSAA in the 2011-2012 season, losing in the quarter-finals. Hantoumakos started "The Excellence Program" at Crothers last year and have 100% graduation rate, while placing every graduate in a university program.
Team Egi
Name
Class
Height
Position
School
City
Eddie Ekiyor
2016
6'9
F
Mother Teresa
Ottawa, ON
Koby McEwan
2016
6'4
SG
Wasatch Academy
Toronto, ON
Marcus Ottey
2016
6'1
G
J.C Richardson
Ajax, ON
Daniel Cummings
2016
6'5
SG
St Andrew's
Aurora, ON
Tyrell Leotaud
2016
6'5
W
J.C Richardson
Ajax, ON
Jaaden Lewis
2016
6'2
G
Thornlea
Thornhill, ON
Jacques Lukusa
2016
5'11
PG
Immaculata
Ottawa, ON
Isaiah Familia
2016
6'1
PG
Catholic Central
Windsor, ON
Brett Warren
2015/ 2016
5'11
PG
Booth
St John's, NL
Nedim Hodzic
2016
6'4
F
SJAM
Kitchener, ON
Coaches
Gus Gymnopolous (Vaughan)
Kyle Julius (A-Game)
Team Notice
Name
Class
Height
Position
School
City
Kalif Young
2016
6'9
F
Vaughan
Vaughan, ON
Tyrell Gumbs-Frater
2016
6'3
SG
Pope John Paull II
Scarborough, ON
Marcus Anderson
2016
6'2
PG
Campion
Brampton, ON
Malik Turenne
2016
6'5
W
Saint-Alexandre
Ottawa, ON
Sasha Simic
2016
6'5
SG
Cameron Heights
Kitchener, ON
Christien Gould
2016
6'2
G
D'Youville
Brampton, ON
Keshon Montague
2016
6'0
G
D'Youville
Brampton, ON
Jordan Holness
2016
6'0
PG
Emery
Toronto, ON
Quinton Gray
2016
6'3
G
St Andrew's
Aurora, ON
Jackson Rowe
2016
6'5
W
Metro Prep
Toronto, ON
Coaches
Charles Hantoumakos (Bill Crothers)
Borko Popic (St. John's Kilmarnock)