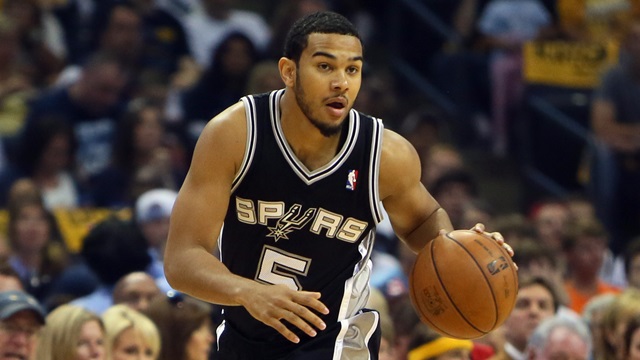 Canadians in NBA: Tuesday Dec. 10
@NorthPoleHoops continues its coverage of Canadians in the NBA with three Canucks on the court Tuesday Dec. 10.  Before we get to that, there is some injury news to pass along. Steve Nash is still battling nerve root irritation in his lower back causing him to miss Tuesday night's Los Angeles Lakers loss to the Phoenix Suns.  Meanwhile, Kelly Olnyk missed his ninth straight game with a right ankle sprain as the Celtics fell to the Brooklyn Nets.
There were two Canadians who were inactive Tuesday; Robert Sacre received the "DNP, Coach's Decision" after starting the Lakers last two games, and playing in their last five.  Joel Anthony continues to ride the pine this season as the Heat fell to the Eastern conference leading Indiana Pacers.
Tristan Thompson
Brampton, Ontario's Tristan Thompson missed a double-double by one rebound as the Cleveland Cavaliers handily beat the New York Knicks 109-94.  Thompson's line:
29:47, 12 points, 9 rebounds, 1 assist, 3 personal fouls, 5-8 FG, 2-2 FT
Anthony Bennett
Anthony Bennett made a minor impact in the Cavs win Tuesday night. The 2013 First overall pick continues to struggle in his first season. Here is Bennett's line:
6:06, 2 points, 1 rebound 1 personal foul, 1-2 FG, 0-1 3PT
Cory Joseph
Pickering, Ontario's Cory Joseph who was back in his home town, was featured late in the game as the San Antonio Spurs cruised to a 116-103 win over the Toronto Raptors.
7:40, 4 points 2-3 FG, 0-1 FT, 1 assist, 1 rebound, 1 steal
Looking ahead
For Wednesday Dec. 11, there could be up to four Canadians in action in the NBA. Kelly Olynyk will look to finally get back into action as the Celtics host the Los Angeles Clippers.  Andrew Nicholson, fresh off a double-double in his last game, will travel with the Orlando Magic to Charlotte to play the Bobcats.  Cory Joseph and the Spurs make their way to Milwaukee to take on the Bucks while Samuel Dalembert and the Dallas Mavericks tip-off against the Golden State Warriors.