Filip Vujadinovic Has His Way At SOSI Finals, Nelson Takes the Ship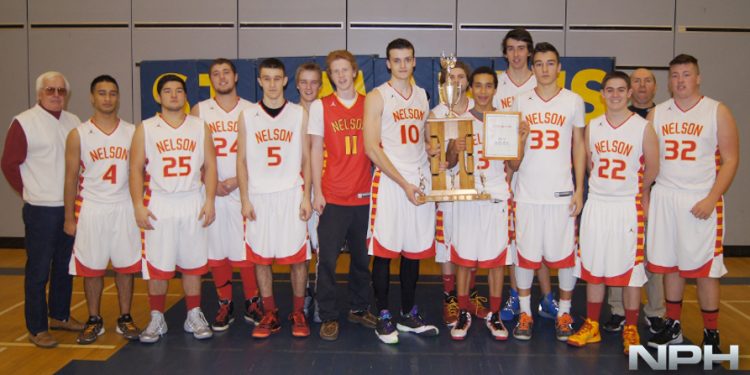 HAMILTON,ON–With pretty much the whole OUA heavy on his recruitment, 2014 Forward, Filip Vujadinovic showed exactly why this is the case yesterday in the SOSI tournament Championship game where Nelson (Burlington) controlled the entire game over Thornlea (Thornill). There was simply no answer for Vujadinovic who ended up with 27 points in the 60-48 win.
Multiple Thornlea players had a chance to defend Vujadinovic, both in the post and near the perimeter, but he continued to execute and shot well over 50%. Yes, there are still gaps in his game, however this Burlington forward will come in and positively impact a CIS team in the 2014-2015 season.
Another bright spot for Nelson was their starting PG, Jordan Sobot who was dropping dimes all over the court. Tracking Sobot will be a pleasure, since these days it seems that most point guards feel like they're not being effective unless their scoring. That scoring PG mentality is absent in Sobot, who fits the mold of distributor and a prospect who like to get teammates involved.
As for Thornlea, I refuse to use the "missing players" card, due to injury to defend this loss. Fine, there were a few pieces missing; but the guys that were on the floor for Thornlea are all prospects that will eventually suit up for a CIS or NCAA team, and have the size and athletic ability to compete at a high level. Moreover, they have a set of experienced coaches that have guided them to deep position in other tournaments. It comes down to EFFORT from the players, night in night out.
From the moment that I walked into the gym, the energy around championship game was completely in favour of Nelson. Hence, Nelson executed well and made every shot a tough one for Thornlea.
On the offensive end, Nelson were very patient on the offense and took advantage of the fact that there was no shot clock.
Between this past weekend and the one before, there has been an influx in the number of Serbian-Canadians that have been impressing. They are having a large impact on some of the top teams from across the country. The multiculturalism on the Canadian basketball scene is a perfect representation of what this country should be proud of.
Tournaments have come to a close until next weekend where NPH will be in Toronto for the Eastern Commerce Christmas Invitational.
For now, we're back in regular season. The focus this week is to attend a few practices and regular season games to learn more about the psyche of certain players, along with practice structure of different teams.