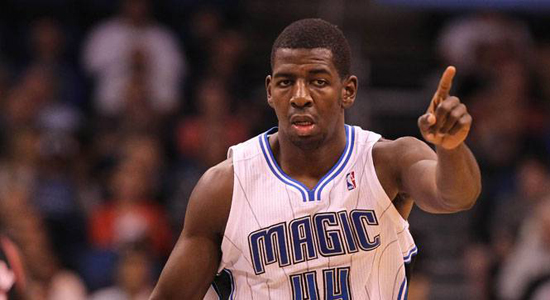 Canadians in NBA: Andrew Nicholson With Second Double-Double
Only two Canadians in action in the NBA on Monday Dec. 9 but it was a big night for one of them. Andrew Nicholson put up his second double-double of the season in a losing effort against the Grizzlies. @NorthPoleHoops continues its coverage of Canadians in the NBA.
Andrew Nicholson
It has been over a month (Nov. 3 vs. Nets) since Andrew Nicholson put up a double-double. Nicholson matched his season high in points, rebounds and played over 30 minutes for just the second time this season in Orlando's 94-85 loss to the Memphis Grizzlies. Here was his line:
37:26, 19 points, 11 rebounds, 4 blocked shots, 4 personal fouls, 8-12FG, 2-3 (3PT), 1-1FT.
Samuel Dalembert
Samuel Dalembert came off the bench in the Dallas Mavericks' 112-97 loss to the Sacramento Kings. Here is Dalembert's line in just over 12 minutes on the court:
3 points, 6 rebounds, 2 steals, 4 personal fouls, 0-2FG, 3-4FT
Looking ahead
There are eight games on the docket Tuesday, Dec. 10 in the NBA, with up to 6 Canadians taking part.  Canada's best export this season, Tristan Thompson, teams up with 2013 first overall pick Anthony Bennett as the Cleveland Cavaliers take on the New York Knicks.  Cory Joseph and the San Antonio Spurs head over to the Air Canada Centre to play the Toronto Raptors. Robert Sacre looks to get his third straight start at the Los Angeles Lakers tip-off against the Phoenix Suns.  Joel Anthony hasn't seen a lot of court time this year, but we will find out if that changes in Tuesday night's tilt between the Miami Heat and Indiana Pacers.  Finally, Kelly Olynyk will try to recover from a right ankle sprain in time for Tuesday's game between the Boston Celtics and Brooklyn Nets.  Olynyk has missed eight straight games.