Are the Toronto Raptors Better With or Without Rudy Gay?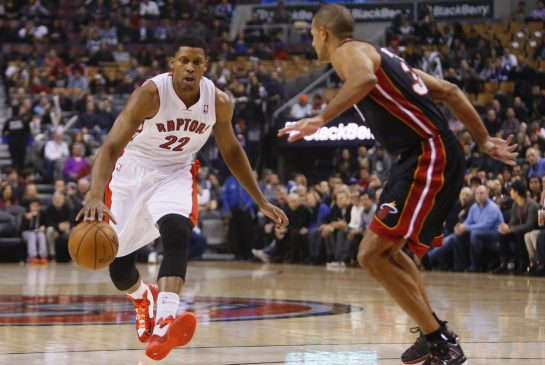 Rudy Gay is no longer a Raptor, according to reports from the Toronto Star.
The Raptors will send Gay, Aaron Gray and Qunicy Acy to the Sacramento Kings in exchange for point guard Greivis Vasquez, swingman John Salmons and forwards Patrick Patterson and Chuck Hayes.
In the process Raptors GM, Masai Ujiri has opened significant cap space, hovering around the $12 million mark.
Only time will tell what the future holds for the Toronto Raptors in the 2013-2014 season.
Will they continue to pursue a playoff spot in the East, pick up more pieces, or is this a tanking sign for a potential franchise changing player in the 2014 NBA draft?
Players available will be Canadian Andrew Wiggins, Jabari Parker, Julius Randle, Marcus Smart, among others.
[poll id="26″]