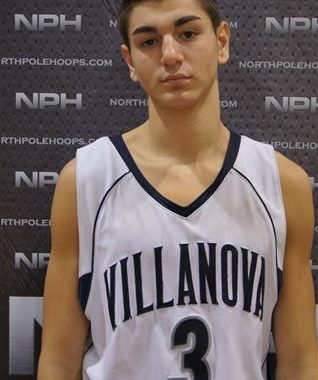 Pinky Lewis Final Four – Father Goetz, J.C Richardson, Cameron Heights, St Patricks
The Pinky Lewis tournament started with 40 teams.
Following two days of basketball action, it is now down to four; Father Goetz Secondary (Mississauga), J.C Richardson (Ajax), Cameron Heights (Kitchener) and St Patrick's out of Sarnia.
On the road to the semi-finals, J.C Richardson took on Villanova, where the Ajax contingent did not have an answer for senior guard Gene Spagnuolo, who poured in a game-high 40 points. Spaguolo has the green light on this Villanova team, and he took advantage, creating for himself as well as his teammates.
For JCR, it was cadet national team player Marcus Ottey that lead the way with 22 quiet points in the 80-68 victory.
JC Richardson will now meet St Patricks in the semi-final, as #NPHShowcase alumni Cormac Brown lead his Sarnia-based team over Governor Simcoe 79-58, contributing a game-high 22 points. Dalon Maceachon lead GC with 21 in the loss.
On the other side of the bracket, Father Goetz stunned a strong Thornlea squad 72-66 to move on to the final four. Matthew Clennon lead the Gators with a game-high 31 points, while Cameron Creightney had 24 points for Thornlea.
Father Goetz will tangle with Cameron Heights out of Kitchener, who are lead by "The orchestrator"
Nikola Farkic
–a lead guard with great vision and passing ability. Farkic registered a team-high 19 points and Afraz Khan added 18 for Cameron Heights in the 76-62 quarter-final victory over Newmarket.
Michael Chao of Newmarket lead all scorers with 25 points, while Tevaun Kokko contributed 18.
Pinky Lewis Final Four Schedule
Semi Final #1 – Sun Nov 24th, 9:30am @ Burridge Gym
JC Richardson vs Sarnia St. Pats
Semi Final #2 – Sunday Nov. 24th, 11am – Burridge Gym
Father Goetz vs Cameron Heights
PINKY LEWIS CHAMPIONSHIP – 3 PM – BURRIDGE GYM