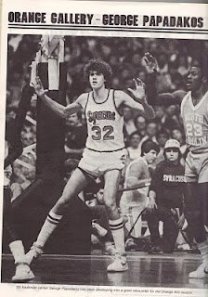 The NCAA Experience as a Canadian Student-Athlete
I am sure most of us were happy to see the start of the NBA season.  Personally, until we get down to the playoffs, the NBA is a mere appetizer for the main course. Of course I'm talking about NCAA basketball.
Within the next week, most of the teams in Division 1 will have played their first games. Due to a new rule which took into effect this year, men's teams were allowed to begin practice earlier than other years and as such the original "Midnight Madness" (where teams could begin practice at the strike of 12 o'clock midnight October 15th) has now become more of a term not a tradition.
This year more than ever, the NCAA (basketball wise) is talking "Canadian."
With over 100 Canadian players playing NCAA division one basketball, it is fair to say that more and more schools are traveling north of the border to recruit talent.  Most importantly these players aren't just filling up roster spots, but instead are key players for their teams, and in the case of Andrew Wiggins and Nik Stauskas, stars of their teams.
So what is it like being a Canadian student-athlete at a (major) college in the US?  Well I can give you a little insight.
Whatever way you slice it…Canadian student-athletes are considered international students. This means that you need to acquire a student visa so that you can spend unlimited time in the US while enrolled as a student.  This also enables you to cross the US-Canadian border as often as needed. There is the issue of customs though, so any new gear you were hoping to hook up family and friends with, will probably have to come back home in small doses,  as import and applicable taxes still apply.
So with the international tag firmly stamped…a Canadian student athlete arrives onto a US college campus that probably has between 85-90% of the student body from within the state of the institution. So your best friends, girlfriends, and frat brothers can zip home almost instantaneously and usually have visitors from their hometown coming to see them.
Many of the college students already know other students from high school or from living in common local cities. In the case of our Canadian student-athlete, this is a luxury not often enjoyed. When I was at Michigan State, I would always get the obligatory question…"So you're from Canada?" I would nod my head and at the same time cringe as I awaited the classic "So what's up… eh???"
I was fortunate that the MSU hockey team had a few Canadians on their roster (guys like Woodbridge's Jason Muzatti, Trenton's Tom Tilley), and my closest Canadian friend at MSU was former NFL football player Tony Mandarich.
The fact that these guys were Canadians and student athletes helped bridge some gaps and because we were definitely a minority, we always shared a small bond. Also, Tony and I shared a common theme; we would both listen to Guns N Roses full blast before a game! (My beloved Hip Hop just never gave me the same psycho state of mind!!)
Another setback is that most of the US athletes come in as heralded high school stars backed by a mountain of media and success stories. Let's face it…here in Canada it is unlikely a star in a Canadian high school will get the media props needed to make them a household name in the US. Hence, we come head to head with another issue and one reason we have players leaving for the US, and their storied prep school systems, way too early into their high school careers. Players want the publicity and the "All American" tag next to their name for credibility.  This cannot be a reality in Canada.
I believe the hardest adjustment for a Canadian student athlete is the culture of NCAA sports and the aggressive DNA that seems embedded in almost every American player.
Canadians and Americans are quite different in nature and attitude across the board, and this added aggressiveness in sports can be somewhat of an advantage. For some reason, most of the Americans seem to have a dominating "killer attitude."
I believe that this gap is closing as more of our Canadian athletes are exposed to the US style of play and aggressiveness through numerous tournaments and AAU programs, but back when I played it was a huge cultural shock for me. I constantly found myself trying to get mad and even pissed off…hoping to match the aggressiveness of my American teammates.
Finally, NCAA athletes are more or less treated like rock stars. College towns are exactly that….college towns. They are driven by the beat of the local university. And nothing drives people more than college sports (especially basketball, football).
So for a Canadian player to receive even a small dose of this adulation (which otherwise would have been reserved only for a Maple Leaf, Blue Jay or Raptor) is quite an awesome feeling. I remember after a good win (and if combined with an impressive effort by yours truly) that campus food tasted better, teachers were nicer, and the girls definitely were smiling back a lot more.
In our Canadian culture this type of recognition is wholly reserved only for the pros….where in college town USA….you are the pro!
So as the college basketball season embarks and we sit down to watch our favorite Canadian playing in the NCAA, step back for a second and revel in the fact that these Canadian student athletes are living a once in a lifetime experience. The extra attention from the girls doesn't hurt either.
Yours in Basketball
GP