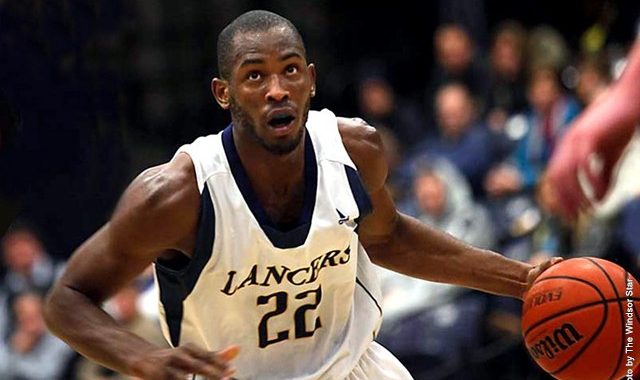 20 Rebounds From Lien Phillip, 13 Assists from Josh Collins not Enough, Windsor Falls to Southern in 2OT
WINDSOR,ON–Twenty rebounds from Lien Phillip, thirteen assists from Josh Collins, and a game-high 18 points from newcomer Alex Campbell wasn't enough for Windsor to pull off the victory against their first NCAA opponent.
Southern University was able to outlast Windsor in double overtime, for a final of 76-71, lead by Calvin Godfrey's 17 points and 16 rebounds. There were 17 lead changes throughout the game.
This was the same Southern University program that made a trip to the NCAA tournament last season as the 16-seed and almost took down #1-seeded Gonzaga, that featured Canadians Kevin Pangos and Kelly Olynyk.
The Southern Jaguars are the reigning Southwestern conference champions. On the flipside, Windsor is coming off a strong season where they finished at the top of the OUA-West division with a 16-5 season record that helped them make the trip to the OUA Final four.
This season the Lancers hope to take it a step forward, and secure a berth in the CIS Final 8…and from the looks of it, have the pieces to do so.
Lancers Head Coach Chris Oliver was able to get all his troops a minimum of 10 minutes playing time, in preperation for the 2013-2014 season.
Alex Campbell, a transfer from Niagara college, averaged 17 points, 6.4 rebounds and 3.6 assists last year in the OCAA, and will surely be added firepower for the Lancers.
Oliver has also brought in another CCAA transfer in Khalid Abdel-Gabar [formerly of Sheridan College] top-five all time leading scorer in program history, also expected to contribute immediately.
Returning point guard Josh Collins will be out to prove he is one of the best point guards in the country, while Lien Phillip will look to do something similar at the forward position.
Windsor will be at it again this week as the Lancers host Marshall University on Saturday night at the St. Denis Centre.