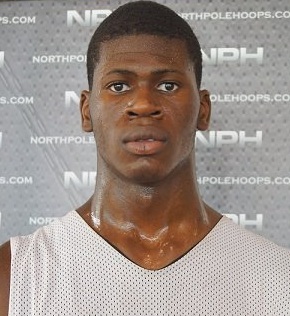 Chris Egi Hulk Smash at Caribana Classic!
Chris Egi (2015 6'9 F/ CIA Bounce) recently announced he will be transferring from St. Andrew's to attend Montverde Academy in Florida. For those Stateside, get familiar what is heading down South. Chris Egi is NPH #1-Ranked Canadian prospect in the class of 2015.
Here he is dropping a 1-hand jam at the 2013 Caribana Classic.
Egi is a defensive specialist, a swat machine with a developing offensive game.
Oh yeah, he holds an academic average of over 90%.
[youtube]usAV6bEjJOA[/youtube]
And here is his OFFICIAL NPH Mixtape from this season:
[youtube]_sss0UMcJUI[/youtube]