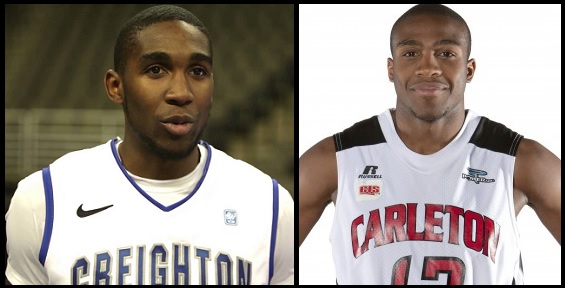 The Manigat Brothers – Sibling Rivalry
The Manigat Brothers out of the nation's capital have accomplished a great deal that not many know about.
Jahenns, a three-year starter for Creighton is entering his senior year and has accomplished some interesting feats, which includes leading the team in charges all three seasons, shooting league-best 49.2 percent behind the arch in the MVC league, and most recently leading the Bluejays to the 2012-2013 conference title over Wichita State, who ultimately made their Final Four Appearance.
Manigat put in season-highs of 16 points and five rebounds against WSU.

Older brother Willy Manigat, is a back-to-back CIS champion with the Carleton Ravens, and averaged 12.4 points, 2.3 rebounds, 2.6 assists, 2.6 three-pointers, and 1.0 steals per game in his final year. Willy is currently weighing his options to suit up professionally this upcoming fall, either in Canada or overseas.
The brothers catch up with our colleagues at Ottawa Hoops, where they discuss their careers, being overlooked, and the sibling rivalry that resides in the Manigat household.
[youtube c33rxVGRy-o]
—
Don't forget, the NPH Ottawa Showcase is right around the corner and the gym will be packed with talent from the nation's capital. Haven't registered yet? There's still time!