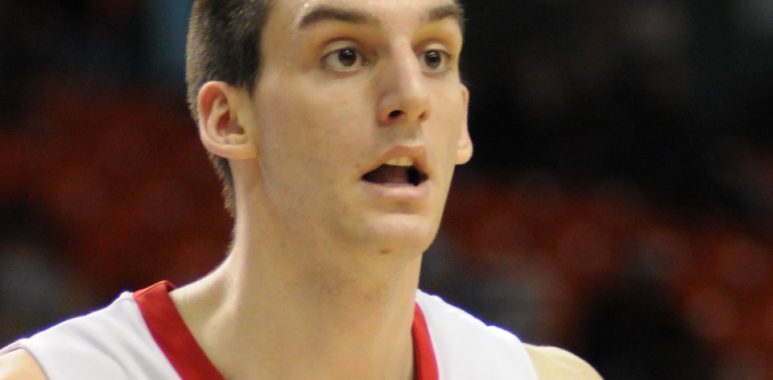 Senior Team Canada
Team Canada
Dwight Powell, Owen Klassen, Melvin Ejim Lead Canada to 82-40 Victory Over Latvia
Team Canada [Development] had no issues against Latvia, cruising to a 82-40 victory, closing out the first leg of the Four Nations' International Invitational Tournament. Canada is now 3-0, also with victories over China and USA.
Five Canadians hit double figures lead by Dwight Powell's 13 points and eight rebounds. Murphy Burnatowski (12), Melvin Ejim (11), Brady Heslip (10), while Acadia's Owen Klassen posted a double-double of 10 points and 10 rebounds.
The group will now travel to the city of Huaihua [China] to match up against the same teams, competing against USA on Wednesday, June 11.
Canada (82) [Courtesy: Net Scouts Basketball]
Kevin Pangos, G (Gonzaga) 0 points, 3 rebounds, 1 assist
Brady Heslip, G (Baylor) 10 points, 1 rebounds, 1 assist
Kyle Wiltjer, F (Kentucky) DNP
Melvin Ejim, G (Iowa State) 11 points, 8 rebounds
Thomas Scrubb, F (Carleton) DNP
Mangisto Arop, G (Indiana State) 5 points, 5 rebounds
Laurent Rivard, G (Harvard) DNP
Philip Scrubb, G (Carleton) 8 points, 1 rebound
Dwight Powell, F (Stanford) 13 points, 8 rebounds
Jordan Bachynski, C (Arizona State) 7 points, 1 rebound, 2 blocks
Murphy Burnatowski, F (Colgate) 12 points, 3 rebounds
Owen Klassen, F (Acadia) 10 points, 10 rebounds, 2 blocks, 1 assst
Daniel Mullings, G (New Mexico State) DNP
Grant Mullins, G (Columbia) 6 points, 3 rebounds
Canada (3-0) won the first group of games, followed by China (2-1), Latvia (1-2) and the USA (0-3)