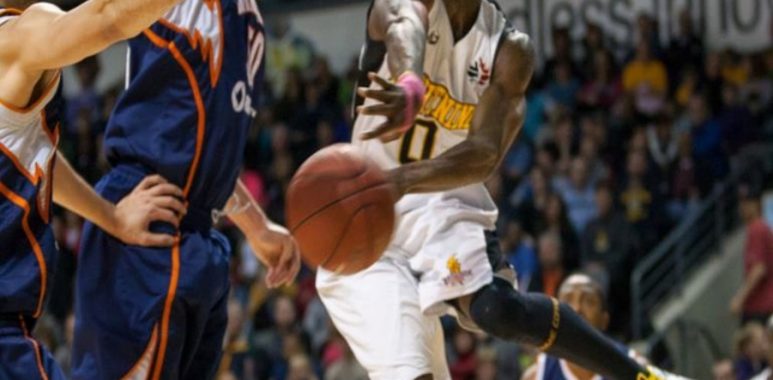 Lightning Take game one of NBLC Championship series, DeAnthony Bowden & Marvin Philips Lead
(LONDON, ON) The defending champion London Lightning took game one of the best of five championship finals series 105-100 over the Summerside Storm.
The Lightning lead for much of the game, with the biggest margin at 14 points. The Storm battled back in the fourth quarter with their backs against the wall and finally took their first lead of the game with two minutes to play. Veteran guard DeAnthony Bowden and Marvin Philips came alive late to preserve the victory for the Lightning.
Bowden led the way with 19 points and 12 assists, and Philips added 25 points and 12 rebounds.
The Storm received a solid out put from low post presence Antoine Tisby who netted a game-high 28 points. Josiah Turner added 20 points in the defeat.
After a hard foul by Greg Plummer of the Storm, to the head of London guard Morgan Lewis during the fourth quarter tempers flared. Lewis took exception to the foul and retaliated with a forearm shot to Plummer's face. Both players were ejected. Word on suspensions has not come from the league as yet.
Game two of the best of five will go tomorrow night in London with tip off set for 7:30 p.m. EST.
The Lightning have never lost on their home floor in a final series. They're 4-0 all-time.