Nik Stauskas Lights Out as Michigan is Final Four Bound!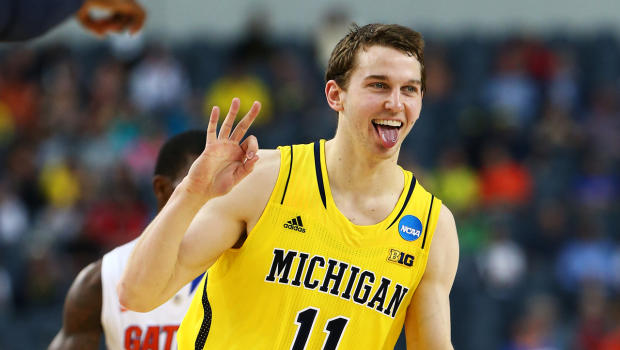 It was bound to happen.
It felt like Nik Stauskas exploding from behind the arch at some point in the NCAA tournament would be inevitable.
After averaging nine points through the first three games of March madness, the time was right.
Why not against Florida for a trip to the Final Four?
The Mississauga, Ontario product notched a career-high 22 points on a sizzling 7/8 from the field including a perfect 6/6 from three-point land, in the 77-59 victory over the Gators.
The Canadian shooting guard continues to roll in his break out freshman year, while he and his team are more than ready for the next round against Syracuse.
"We played the best teams all year," Stauskas told the Globe and Mail. "We played in a tough conference. We're not scared of anybody."
Michigan is back to the final four; the first time in 20 years since the 1993 team was lead by the infamous "FAB 5".
The 2013 version of the Wolverines look like their on to something special.