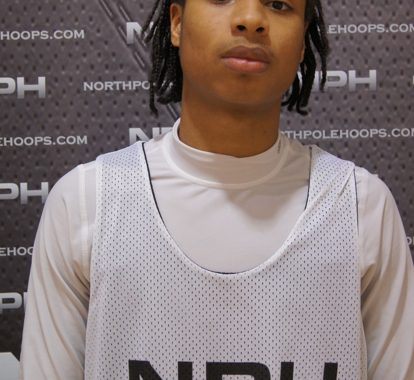 High school
NPH Showcase Circuit
Kendell Wilson, DamiAnn Prehay Steal The Show At NPH Showcase
If a player is having a rough offensive game, then they better be contributing twice as much and exerting more energy on defense; but when a player is doing so on both ends of the floor with consistency, we call him an all-star. Player sthat have fit this description early in the NPH Showcase are Kendell Wilson (2013 6'1 G/ Notre Dame) and DamiAnn Prehay (2015 6"4 Wing).
Both of these prospects stole the spotlight in the showcase games of their respective age groups yesterday by producing in every category and being impact players in all four games.
For Prehay, this event would make it his third time attending an NPH Showcase in Ontario. With every event he's been to there has been gradual improvement in his play making and improved vision as well as his shooting range. At 6'4, he is starting to show reliable scoring options from the three point line, attacking the hoop and creating off the dribble.
Prehay is on a mission to take home the Underclassmen MVP home with him this time around and realizes that the only way to do this is by showing that he can play at the same level throughout the entire weekend.
While blocking shots and picking up steals he is demanding for teammates to play defense to match his aggression. When his actions aren't enough to lead as an example, he has been very vocal in letting his guys know that they need to step it up.
On the upperclassmen side of the gym, Wilson's game has spoken volumes of his multi-dimensional qualities as a guard. Many different match ups have been placed on Wilson but he has continued to break them down and get to the rack or finish with a signature Tony Parker like teardrop.
Moreover he has range that takes him two feet beyond the three point line and if the shot isn't available he breaks his man down and leaves them in the dust, forcing help to come over, and next thing you know it's a dump into the post for an easy two. This senior guard's lateral speed throws defenders off balance.
Wilson guards his position very well while going against a point guard or shooting guard. He was in the passing lanes every game and came out with steals that would lead to breakaway dunks.  He does all this with a straight face and a composed demeanour.
Wilson had SEVEN dunks in one game yesterday to go along with over six steals. The 6'1 combo guard has a tight handle, athleticism and a scoring prowess that not too many possess at the high school level.
Prehay and Wilson dominated…they made it UNDENIABLE.