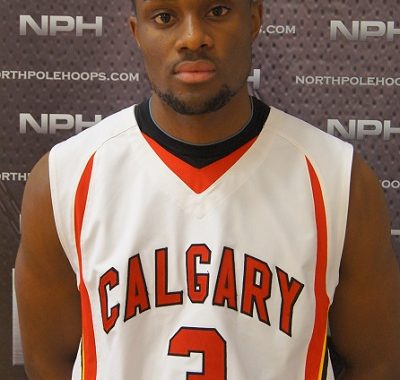 NPH CIS Preview: Calgary Dinos
Last Season:
| | | | | | | | |
| --- | --- | --- | --- | --- | --- | --- | --- |
| Overall | Pct. | Conf. | Pct. | Streak | Home | Away | |
| 10-10 | 0,500 | 10-10 | 0.500 | W 6 | 7-3 | 3-7 | |
Head Coach: Dan Vanhooren
Assistant Coaches: Steve Hamaliuk, Jackson Parker, Blaine Miciak
2011-12 Record: Regular Season: 10-10 (Canada West)
Key Players: Jarred-Ogungbemi-Jackson, Thijin Moses, Clay Mulumba
Incoming Recruits: 
Thijin Moses – 6'7", Calgary, AB / Southwest Baptist University
Clay Mulumba – 6'6", Montreal, QC / Palm Beach Atlantic University
Mitch Ligertwood – 6'6', Port Moody, BC / Heritage Woods
Dallas Karch – 6'5", Calgary, AB / Henry Wise Wood
Jasdeep Gill – 6'5", Chestermere, AB / Chestermere
Departures: Tyler Fidler, Boris Bakovic, Dustin Reding, Keenan Milburn
With four seniors graduating from last year's team, and a number new recruits and transfers coming in, the new look Calgary Dinos are looking to make some noise in the Canada West.
Of the returnees, point guard Jerred Ogungbemi-Jackson – who finally looks to be healthy after three seasons, including one season that was lost to a medical redshirt – is set to lead the way. The 5'9" dynamo is more of a scorer than a traditional lead guard, and through four Canada West regular season games he is averaging 20.3 points, 6.5 rebounds and 3 assists.
Helping to share the scoring load is fourth year transfer and Calgary native Thijin Moses, whose previous experience includes a stint at NCAA Division I Depaul University. Moses, a 6'7" wing, has already shown an ability to affect the game on both ends of the court. In back to back games versus nationally ranked Alberta, Moses averaged 26 points, 8.5 rebounds, 2 blocks and a steal per game. He also made all eleven of his free throw attempts, while shooting 62% (18-29) from the field and 5-10 (50%) from three.
Also providing contributions are Calgary's three talented freshmen: 6'5" forward Dallas Karch, who has started all four regular season games; and forwards Jasdeep Gill and Mitch Ligertwood, who are already providing significant contributions off the Dino's bench.
With only two players on the roster that are above their third year of eligibility, you would think this could be a rebuilding year. However, if the early season games are any indication, the Calgary Dinos (2-2 on the season), look ready to compete right now.