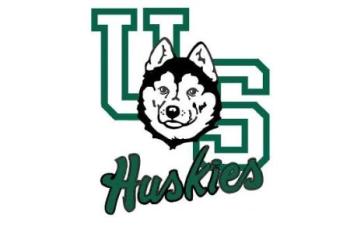 NPH CIS Preview: Saskatchewan Huskies
Last Season:
| | | | | | | | |
| --- | --- | --- | --- | --- | --- | --- | --- |
| Overall | Pct. | Conf. | Pct. | Streak | Home | Away | |
| 16-4 | .800 | 16-4 | .800 | W 10 | 11-0 | 5-4 | |
Head Coach: Barry Rawlyk
Assistant Coaches: Nathan Schellenberg, Jordan Harbidge
2011-12 Record: Regular Season 16-4 (1st in Canada West Prairie Division); Post Season – Bronze in Canada West.
Key Players: Patrick Burns, Ben Baker, Matt Forbes, Evan Ostertag
Incoming Recruits: 
Stephon Lamar – 6'0", San Diego, CA / San Diego City College
Trevor Severinski – 6'6", Pitt Meadows, BC / Pitt Meadows Secondary
Daniel Ostertag – 6'0", Saskatoon, SK / Holy Cross
Graham Black – 6'3", Sasakatoon, SK / Walter Murray
Matt Harbridge – 6'3", Saskatoon, SK / Holy Cross
Departures: Jamelle Barrett, Peter Lomuro, Michael Lieffers, Duncan Jones
Despite returning no starters from last year's Canada West bronze medal winning team, the Saskatchewan Huskies will look to remain as one of the top teams in the Prairie Division, and if their pre-season record is any indication they seemed poised to do just that.
The Huskies, who went 5-1 in the preseason – including an impressive win over Lakehead – will enter the season as the fifth ranked team in the CIS (third in the Canada West) and are expecting major contributions from a trio of returning players: second year forward Matt Forbes, third year guard Ben Baker, and fifth year guard Patrick Burns.
The 6'4" Burns, who is the team's lone fifth year player, already seems comfortable with his expanded role. Burns was named MVP at the pre-season Graham Shootout, averaging 14 points and 9 rebounds over three games.
Forbes, the 6'6" 229lb forward will step into the starting role vacated by last year's Canada West Defensive Player of the Year Michael Lieffers. Forbes, who averaged 6.7 points and 3.7 rebounds in 19 minutes per game in 2011-12, has shown the ability to score and to lead, and the Huskies will also need him to be a defensive anchor this season.
Also gone from last year's team is two-time Canada West MVP Jamelle Barrett, who lead the team in scoring with 21 per game and was second in the CIS with 6.9 assists per game. Barrett will be replaced in the backcourt by 6'0" San Diego City College transfer Stephon Lamar.
Lamar, who has already shown a deft scoring touch, averaging 22.3 points per game during the Graham Shoot out, will need to expand his passing game if the Huskies are to remain the top rated offence in the Canada West.
The University of Saskatchewan Huskies have tipped off the 2012 Canada West regular season by splitting a pair of games against the University of Regina over the weekend. The upset loss was a head scratcher for many and will certainly add to the parity within the province.
Next up for the U of S is the Lethbridge Pronghorns this upcoming weekend. Could another upset be in store, or will the Huskies live up to their #5 #CIS ranking?
Stay tuned.