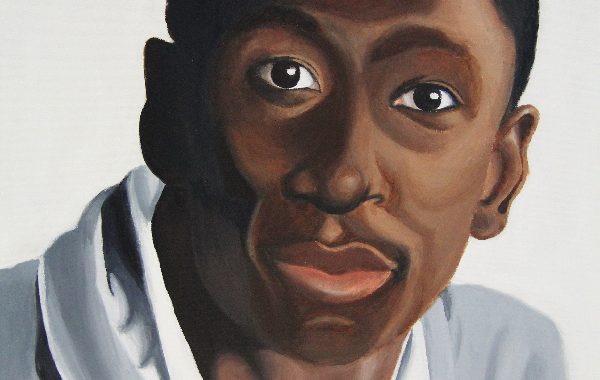 King Fee Classic: Kofi Mensah Lives On
BRAMPTON, ON–Anthony Bennett, Melvin Ejim, Naz Long, Taevaunn Prince, Tyler Ennis, Brandon Ennis, Freddy Appiah-Appiah, , Manny Sahota, Matej Delinac.
These were some of the names that were in attendance on Saturday August 11 for the First Annual "King Fee Classic." But Lets steer away from the depth of talent in the gym all together.
This reunion was dedicated to a dear friend to those in the basketball community. Kofi Mensah, who was committed to playing at New Mexico State, passed away in a fight with Cancer.
However since his passing, his 'basketball brothers' have been representing his name, dedicating major basketball games to him and letting the world know, Kofi Mensah lives on.
This past summer, CIA Bounce dedicated the biggest game in the program's history to Mensah (Nike Peach Jam Championships).
"He passed away November 15 to mesothelioma ..this tournament is a way to honour his name, with all the proceeds going to Sick Kids," said event organizer and friend, Peter Boateng.
"It has been an overwhelming turn out. We tried to do it last year, but felt it was too rushed. So we said let's cancel, and start again to get a full year of preparation. We wanted to get it off on a good start," he continued.
Derek B-Y, a close friend to Mensah came from France, where he is currently living, to attend and support the King Fee Classic.
"This tournament is very important to me…initially, when it first started, our group of friends came up with the idea. It didn't seem possible but after a lot of hard work, we were able to make it happen," he explained.
Derek and Kofi Went to rival high schools where several basketball battles took place, "I went to campion he went do D'Youville," and if you're from Brampton the rivalry is understood.
It was a full day of basketball, packed with great entertainment and good vibes. Prior to the start of the all-star game, Mensah was honoured as a gym of 200+ people had moment of silence.
RIP Kofi Mensah. May 10 1991-November 15 2010. Gone, but clearly never forgotten.