Andrew Wiggins gets Lebron James Off His Feet at LBJ Skills Academy!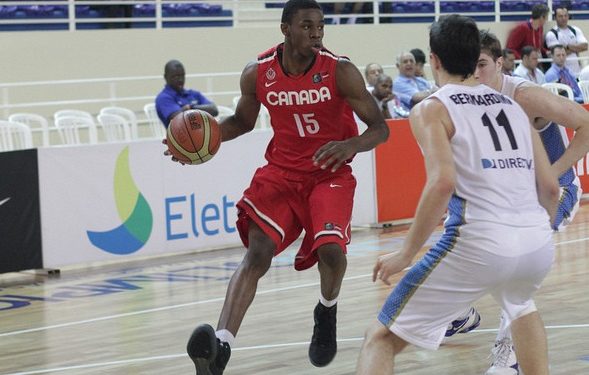 In his years at Vaughan Secondary in Canada, Andrew Wiggins dominated the high school scene on the varsity level as an underclassmen.  A couple years later, nothing has changed as Wiggins is proving to America and the rest of the world that he is the top player in the class of 2014.
Lebron James seemed to think so stating Wiggins is the "best player here" following a thunderous dunk, according to Jody Demling of the Courier Journal.
[youtube jGG4HaXeSaM]
Video Courtesy of: CityLeagueHoops