Corporate Hype All-Star Classic Tips Off in Nation's Capital Featuring Marial Shayok, Daniel Nwosu + more!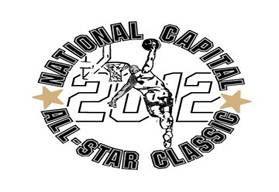 OTTAWA, ON – Carleton University will play host to the  Corporate Hype All-Star Classic. This most highly-anticipated high school sporting event in the nation's capital features Ottawa's best high school basketball players. It will be East versus West as they battle for court supremacy and annual bragging rights.
The Corporate Hype All-Star Classic has always been an entertaining evening of basketball, with over 40 years of history it has showcased some of the best basketball players in the country.
Rick Powers, former Carleton Raven great and coach of Earl of March will lead the West charges in this year's Classic and is looking forward to the experience, "For coaches in a game like this, we really just let them play so they can showcase and profile their skills."
Over the last 15 years, the game has established a rivalry between East and West schools. Matt Koeslag, the St. Patrick coach will run the East bench and feels the players will put on a great show, "The all-star game is always entertaining, the talent level is superior and something all local hoop fans can appreciate."
Some of the anticipated players to watch that night will be: Marial Shayok (St. Patrick), Daniel Nwosu (St. Peter), Ryan Evans (Earl of March) and Emmanuel Kwofie (Sacred Heart).
The 2012 Corporate Hype All-Star Classic will take place Thursday, May 17th, at the Ravens Nest on the campus of Carleton University. The Junior game begins at 7:00 p.m. and the Seniors tip-off at 8:30 p.m. The games are once again scheduled to be broadcasted on Rogers TV Cable 22.
Here is a look at Marial Shayok putting in work at the 2011-2012 AAAA OFSAA championships!
[youtube rLHZGEBDPPQ]
For more details please contact Tony House – thouse@corporate-hype.com