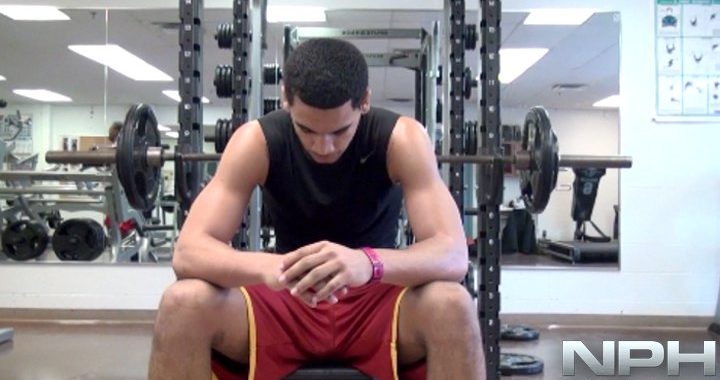 You Decide On Your Destiny: Going Beyond Basketball
"It is not in the stars to hold our destiny but in ourselves." – William Shakespeare
Ambition, desire, motivation and determination are the first words that come to mind after reading such a quote from one of the most powerful thinkers of all time. William Shakespeare has now made his way into the basketball books with this quote. Have you taken it in yet?
Now that the basketball filled month of March has come to an end, there are many dreamers who have imagined themselves playing at the next level. As the school year is approaching its end, the courts and gyms will be flooded with motivated youth that will be aiming to improve their game.
The most successful athletes have a driving force that allows them to surpass expectation and reach both, team and personal goals. Although basketball players have to be well conditioned, skilled, strong and athletic; there is another area of the game that is just as important, this is the mental aspect. This part of the game carries a heavier tole than the other four characteristics because it reveals the true character of a player when all else fails.
Whether it's in basketball or life outside of the sport we have to develop the understanding that anything can be achieved if there is a genuine effort put towards their objectives.
One can say that they are putting in effort into their training, yet my encounter another athlete in the gym and realize that they may not putting in half the effort compared to their peer. A high degree of effort is something that needs to be genuine. One has to be honest and self-evaluate before going on to set goals and a plan.
Have you ever had a bad game, where shots weren't falling, or you couldn't get a handle on the ball? It would be fair to say that everyone has at some point in their career. The type of action that is taken after such a game is what determines how you will come back in the next game; it all starts with having the will to want to improve.
While scouting players over the past three years, there have been many instances where athletes have shown weak mental states by taking off their jersey in the middle of the game or  by kicking/throwing things as they approach the bench. Even if they have had an outstanding game, their behaviour may be the difference in whether a coach wants to continue recruiting them or whether scouts will report on them. Keep in mind that who you are as a player is a reflection of the person that you are.
Having the ability to remain composed and discipline under stressful situations can transcend onto teammates and create a more comfortable environment; again the focus is mental state.
Having the will to take action and consistently improve as a player and human being is a trait that all coaches look for on their rosters. These type of players are the difference makers in a system.