Official AAAA OFSAA Seeding & Draw Released!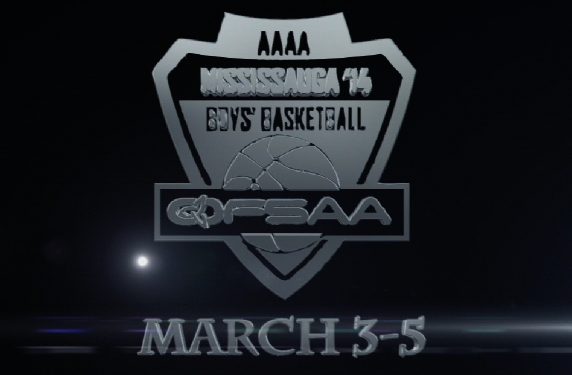 The Official OFSAA seeding is in place, positioning each respective team from 1-18.
First things first, it is important to note that seeding was determined based off each team's full body of work. The only time head-to-head match ups are taken into consideration, is when comparing two specific teams.
Seeding Factors
In no particular order
Record
Record against other 4A qualifiers
Record against other highly-ranked teams in the GTA and provincial rankings
Wins vs higher-seeded teams and losses to lower-seeded teams
Strength of schedule and strength of league
Progress from start to end of season
Qualification path in region
Recent results at OFSAA
Use of ineligible players
[youtube]https://www.youtube.com/watch?v=z3rEa-aMIo4[/youtube]
OFSAA Seedings
1. St. Mike's
2. Henry Carr
3. D'Youville
4. Eastern Commerce
5. Oakwood
6. Vaughan
7. Pine Ridge
8. MacNab
9. Cardinal Newman
10. Notre Dame
11. St. Mary's
12. Mother Teresa
13. Cameron Heights
14. HB Beal
15. St. Pat's
16. St. John's-Kilmarnock
17. Glebe
18. Innisdale
First Round Key Match Ups
#1 St Mikes VS #12 Mother Teresa – It won't be a write off first round match up for the #1 seed, as the Blue Raiders go up against a gritty, well-coached Mother Teresa squad.
#9 Cardinal Newman VS #10 Notre Dame – Battle-tested Cardinal Newman will face off against a Notre Dame team that has yet to face out of region competition. ND has proven to compete at the highest of levels, however the 2013 bronze medalists in Newman have experience in their favour.
#7 Pine Ridge VS #13 Cameron Heights – Pine Ridge has built a strong team resume of the course of the year with quality victories under their belt. They have also added more fire power in Nevell Provo and Spencer Thomas – 2 additions that have come over from Athlete Institute in the second semester, adding much needed depth. Could these roster changes disrupt chemistry? Time will tell. Cameron Heights is a worthy opponent with quality talent, engined by lead guard Nikola Farkic.
#2 Henry Carr VS #10 St Mary's – This will be an early test for #2 FHC, as St Mary's is thinking upset. Expect a fast-paced game as both teams will look to put pressure on the ball.  Marcus Bonnick, who has been carrying the Crusaders with his shooting stroke will go up against a rising 2015 prospect in his own right, Tesloth Simon.
Who Will Capture the AAAA OFSAA title???  VOTE HERE!