CIS National Rankings: Trading Places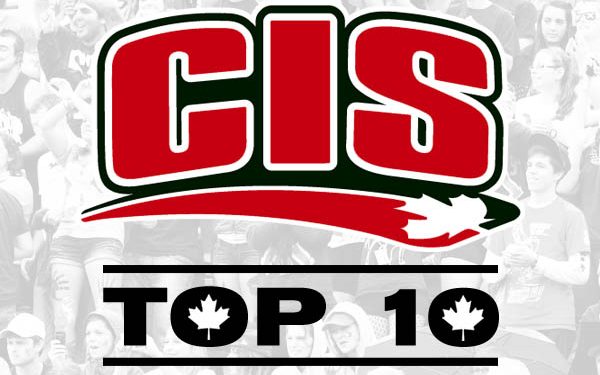 In the February 4th release of the CIS National rankings, there wasn't significant movement, yet movement nonetheless.
The top two spots belong to the nation's capital; Carleton at #1 and Ottawa at #2, positions that the Ravens and Gee-Gees have held firm.
However, schools have traded spots from 3-6, as the top two Canada West programs (Victoria and Alberta) swap, while the OUA's Ryerson and McMaster do the same.
The 7-10 positions in the CIS national rankings remain the same with Windsor, McGill, Saskatchewan and Acadia rounding out the top 10.
CIS National Rankings
School (Previous Ranking/ Record) – Recent Results
1. Carleton (1/ 18-0) – 90-65 W VS Toronto, 71-68 W VS Ryerson
2. Ottawa (2/ 16-2) – 70-63 W VS Ryerson, 107-94 W VS Toronto
3. Victoria (3/ 16-2) – 92-64 W VS Calgary, 84-57 W VS Lethbridge
4. Alberta (4/ 16-2) – 90-63 W VS Mount Royal, 96-70 VS UNBC
5. McMaster (6/ 15-3) – 85-74 W VS Lakehead, 101-64 W VS Lakehead
6. Ryerson (5/ 13-5) – 70-63 L VS Ottawa, 71-68 L VS Carleton
7. Windsor (7/ 13-5) – 94-80 W VS Laurier, 76-62 W VS Guelph
8. McGill (8/ 8-2) – 80-67 W VS Bishops, 55-48 W VS Bishops
9. Saskatchewan (9/ 14-4) – 87-77 W VS UNBC, 81-58 W VS Mount Royal
10. Acadia (10/ 12-3) – 96-83 W VS UNB, 83-64 W VS UNB