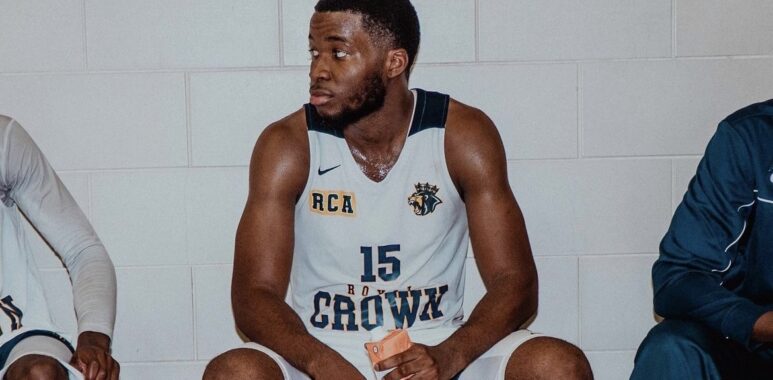 Is Michael Evbagharu the most Underrated player in Canada?
Michael Evbagharu of Royal Crown is a walking mismatch for opposing guards. Standing at 6'4 the Toronto, ON native is easily the best rebounding guard in the country, and that is without a single doubt in my mind. We are talking about a player who is constantly imposing his will on guards and forwards across the province & country. His resume speaks for itself, from playing for Royal Crown who went undefeated in the regular season of the Ontario Scholastic Basketball Association last year and currently undefeated this year to playing for Team Canada in FIBA action in the summer, Evbagharu is as real as it gets.
Taking a look at some Royal Crown film… Michael Evbagharu is definitely the strongest, most physical guard in Canada!@NphScouting

— Rayaan Khan (@rayaan_khan11) January 2, 2023
I remember watching Michael Evbagharu and Royal Crown come to Orangeville, ON last year for a regular season OSBA game. Now for some context this team at Royal Crown had prospects like Thierno Sylla (University of Central Florida) and Mamborou Mara (Guinea National team – FIBA U18), both prospects stand 6'11 and 6'8 respectively. Royal Crown was taking on a loaded Orangeville Prep team who had current University of Rhode Island  big man Jeremy Foumena who stands at 6 '11. For some reason, the shooting guard Michael Evbagharu found himself both guarding and guarded by Foumena all game & when I say Evbagharu was eating this game I'm talking about an absolute feast. I hadn't seen such a strange matchup in a very long while between a guard and a center quite like this. The way Evbagharu was able to manipulate the competition was so impressive the game has been ingrained in my brain since that day.
Michael Evbagharu's game translates immediately to the college level because of his versatility. You will be hard pressed to find a high school aged guard who can do the things Michael does throughout the course of a game. His post package is more developed than ⅔'s of the big men in this 2023 Canadian recruiting class. When a guard who can turn his back to the basket and flat out operate in the low post it is so dangerous for opposing teams to game plan for. I am talking about a shooting guard playing the power forward role and not skipping a single beat, who else does that? Not a lot of prospects that I have seen, that's for sure.
One of the most versatile players in the country. Physically developed, plays both sides of the floor at a high level, has the toughness & skill to play inside and out. No doubt in my mind he'll thrive at the next level
Joe Moussa, North Pole Hoops on Michael Evbagharu.
So aside from Michael's post game and rebounding skillset, Mike has an incredible shooting touch from midrange, in contention for one of the best in this class as well. Taking a step back to review, we now have a combo guard who can dominate guards in the post, rebound the ball and hit midrange jumpers at a high clip, BUT wait it gets better. Michael is not a point guard by any means but here is a guy who sees the game very well. Extremely high basketball IQ and court vision with a willingness to move the ball to his teammates. I have seen Michael navigate the pick & roll with a variety of players, and on countless occasions he has dropped off passes for his NuStep and Royal Crown teammate 6'11 Hunter Harding for an easy bucket. I am talking about spoonfed type dimes, he finds his teammates in the best possible position to score so frequently.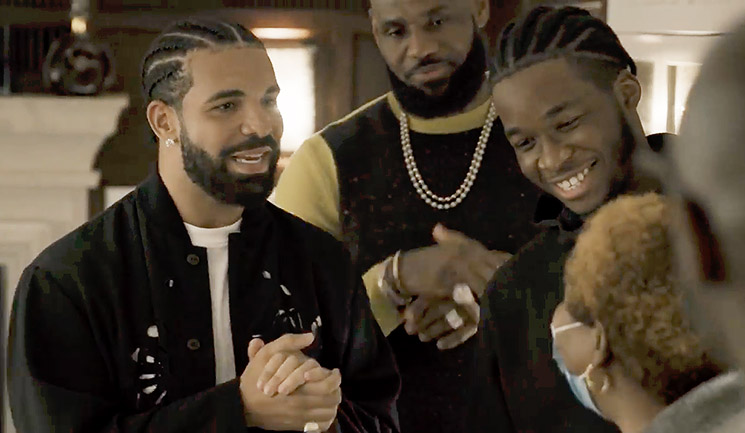 I write this article because it is criminal how underrated this prospect is. Despite having photographs with LeBron James and Drake, Evbagharu is still sitting at the half way point of the season without a Division I offer. I truly believe this is a D1 type player who can not only make an immediate impact at the next level but IMPRESS at the college level. Coaches in need of a versatile combo guard with leadership and toughness, you're reading the right article.