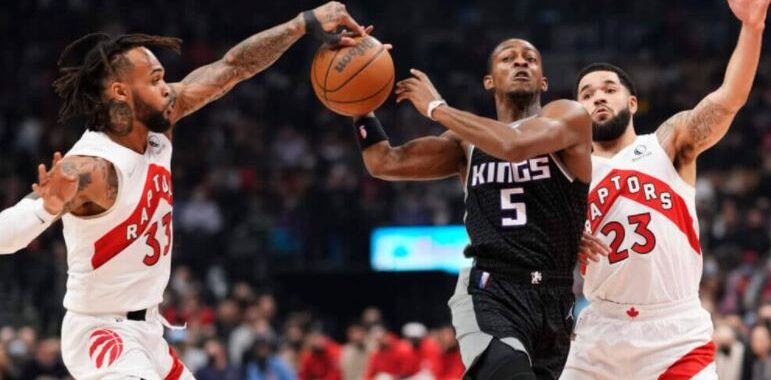 Baby Steps – Toronto inches forward with 2 big wins and an impressive loss
The High 5 – Week in Review – Week 9
The High 5 is where I review the last week of Toronto Raptors basketball including how the team did, who were the impact players as well as some news and notes from around the league.
The Thumb – How was the week?
It is tough to talk about anything these days without mentioning the coronavirus. Despite efforts to halt its influence, it continues to come out with new versions of itself as if it were an iPhone. This week, it really made its presence known when over 50 players entered into Health and Safety protocols. Some teams have been absolutely ravaged, resulting in an influx of G-league call ups and 10 – day contracts just so teams can meet the league minimum. Toronto was not left unscathed either as Siakam and Banton entered Health and Safety protocols just as Anunoby and Achiuwa made their returns. At what point will a break in play be considered?
Amidst the chaos, the Raptors are ever so slowly climbing the East standings. They are still on the outside looking in, but they have entrenched themselves in the mix of the bottom of the playoff picture. This week their defense remained solid, while their offense took significant strides forward.
If there is such a thing as a good loss, Toronto had it against Brooklyn. They competed to the final second, and nearly stole a game off the best of the East. That loss was sandwiched between two massive wins.
This team should be feeling confident heading into Christmas week.
Week Record (2 – 1) Season Record (14 – 15)
Sacramento Kings v Toronto Raptors W 124 – 101
The marathon continued for the Raptors when they hosted the Kings. Toronto built confidence off their last win and rode that momentum into Monday's game. Their defense was on lockdown mode early which caused turnovers and fast break opportunities. Toronto easily built a 25-point lead and scored a silly 70 points by halftime. Big leads are nice, but they mean nothing if you can't hold them. Fortunately, the Raptors stood firm. At times, the game looked like a glorified practice. Players got an opportunity for some much-needed burn. The Kings were never a threat.
Toronto Raptors v Brooklyn Nets L 131 – 129 (OT)
The Nets are loaded with talent including, arguably the most dangerous scorer in the game, Kevin Durant. However, Brooklyn lost a good chunk of their team due to health and safety protocols which raised Toronto's chances from "Definitely not" to "Well, maybe". Despite shorthanded, the Nets were in control until Toronto went on a massive 44 – 25 run in the 3rd. It was big play after big play that demanded an extra frame. In OT, the offense dried up for Toronto and even though Barnes had a chance to win it with a half court Hail Mary at the buzzer, the Raptors fell in a heartbreaker.
Toronto Raptors v Chicago Bulls PPD
Golden State Warriors v Toronto Raptors W 119 – 100
For a while, it seemed as if the Raptors were immune to the influences of COVID but by the time they tipped off against the Warriors on Saturday, Toronto lost 2 bodies to Health and Safety protocols. To offset the loss, they welcomed back Achiuwa and Anunoby. Golden State was in worse shape. They lost 4 starters, dressed 9 players named 'Who' and looked out of sorts when they took on the Gold and Black. VanVleet was surgical, he was easily the best player on the floor. Barnes also broke out for a high efficiency night. This was calming.
The Index – The Leader – Player of the Week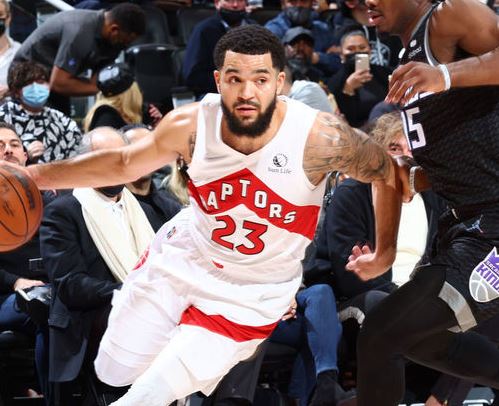 Fred VanVleet
Thanks to a strong team effort, Fred only needed to play 26 minutes against Sacramento. The additional rest time was welcomed by the leagues leader in minutes played. Throw in a game postponement and you suddenly had a fresh VanVleet for the week. In the remaining two games, Freddy showed how dangerous he could be on rested legs. He nearly willed his team to a big win in Brooklyn, and he decimated the Warriors in impressive fashion on Saturday night. His shot was as confident as ever, and the added respect for his jumper has opened up slashing and passing lanes. His increased offensive load has not taken away from his defense either as he continues to be a menace at that end of the court. This is Freddy at his best, it is as if Lowry never left.
| | | | | | | | | |
| --- | --- | --- | --- | --- | --- | --- | --- | --- |
| | Points | Rebounds | Assists | Steals | Blocks | FG | 3PT | FT |
| v SAC | 12 | 3 | 5 | 2 | 0 | 5/12 | 2/7 | 0/0 |
| v BKN | 31 | 4 | 9 | 2 | 0 | 10/23 | 6/14 | 5/5 |
| v GS | 27 | 7 | 12 | 3 | 1 | 9/17 | 6/10 | 3/3 |
| | | | | | | | | |
| Weekly Avg | 23.3 | 4.6 | 8.6 | 2.3 | 0.3 | 24/52 | 14/31 | 8/8 |
| 3 Games | | | | | | 46% | 45% | 100% |
| Season Avg | 20.1 | 5.1 | 6.7 | 1.6 | 0.6 | 43% | 40% | 87% |
| | | | | | | | | |
Honourable Mention: S. Barnes, G. Trent Jr.
The Middle – The Enemy – Best Opposing Player
Kevin Durant – Brooklyn Nets
The Durantula proved his worth on Tuesday night when he led a makeshift team of misfits over Toronto. He held a masterclass in game management and showed exactly why he demands a second defender. Even with the added attention, Durant remained unphased. It was as if the desperate opponent trying to deny him was nothing more than an annoying fly. KD picked up a triple double and led his side in points, boards, dimes, and minutes played. He was all world, and though Patty Mills provided some backup, the Slim Reaper was undoubtably the reason why the Nets won.
| | | | | | | | | |
| --- | --- | --- | --- | --- | --- | --- | --- | --- |
| | Points | Rebounds | Assists | Steals | Blocks | FG | 3PT | FT |
| v TOR | 34 | 13 | 11 | 0 | 1 | 12/29 | 2/8 | 8/8 |
Honourable Mention: D. Fox (SAC), P. Mills (BKN), J. Kuminga (GS)
The Ring – The X Factor – Standout Performance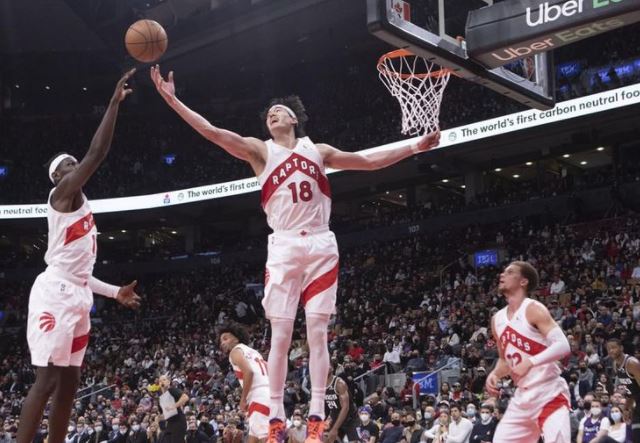 The Bench v Sacramento Kings
Toronto's bench has been amongst the worst in the league. Injuries and COVID has asked a lot from them, and they often come up short, but as players settle in their roles, the potential is evident. The bench was huge against Sacramento when 4 players stepped up to score in double figures. The relief they provided the starters was immeasurable and had a trickle-down effect for the rest of the week. Watanabe picked up a double double, Flynn was uber efficient in limited minutes, Champagnie was a +19 and Mykhailiuk was perfect from distance.
| | | | | | | | | |
| --- | --- | --- | --- | --- | --- | --- | --- | --- |
| | Points | Rebounds | Assists | Steals | Blocks | FG | 3PT | FT |
| Starters | 71 | 21 | 16 | 6 | 7 | 31/62 (50%) | 5/20 (25%) | 4/6 (66%) |
| Bench | 53 | 25 | 12 | 4 | 1 | 22/36 (61%) | 6/11 (55%) | 3/4 (75%) |
Shout out to Yuta Watanabe who descended from the heavens to block Golden State's Gary Payton II with less than a minute to go in a blowout win. This was Mutombo-like.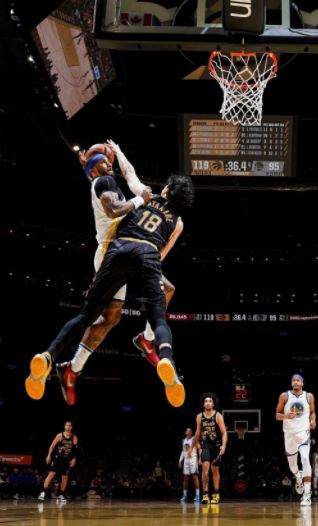 Honourable Mention: S. Barnes v BKN, VanVleet v BKN, VanVleet v GS, Boucher v Sac
The Pinky – The Unsung Hero – Key Contributor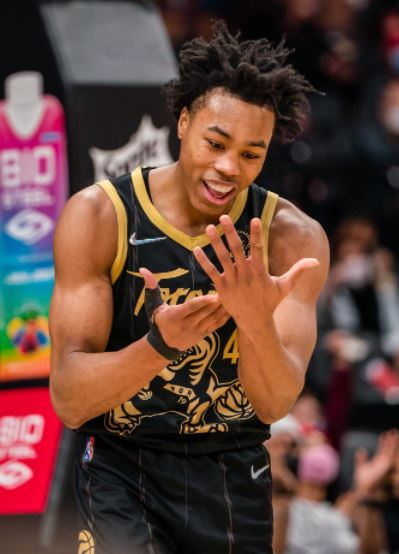 Scottie Barnes
As bodies rotate in an out, Barnes has been a constant in the frontcourt. With added time and focus, the future of the Raptors gave fans a taste of his potential with a brilliant week. He was like a staunch antivaxxer against the Kings, denying shots left and right. He was outstanding against the Nets and Warriors where he played well off VanVleet. Barnes took on the challenge of KD on more than one occasion, even at times besting the first ballot Hall of Famer and he ate up Golden State's forwards with an efficient all-around game. Scottie is a generational talent.
Honourable Mention: G. Trent Jr., C. Boucher
News and Notes
Cancelling COVID – Toronto and Chicago had to postpone their Thursday night game because so many members of the Bulls had entered Health and Safety protocols.
Cautiously COVID – The Raptors play by play team decided to step away from the booth for a few games after coming into contact with an individual who may have been affected. Shout out to Paul Jones, Leo Rautins, Eric Smith and Amy Audibert for stepping in on limited notice to fill the void seamlessly.
Containing COVID – Toronto announced that Scotiabank will only host 50% capacity going forward. This must be a nightmare to sort out ticketing, but a necessary one.
Leader on and off the Court – Fred VanVleet and the University of Toronto have announced the creation of the "Fred VanVleet Scholarship". This award is designed to specifically support a Black or Indigenous student throughout their entire undergraduate tenure at Rotman School of Management.
Around the League
Meek is for the Children – Rapper Meek Mill treated 26 children to a VIP experience when the Sixers hosted the Heat. These children have been adversely affected by the criminal justice system. It is nice to see Meek give back to his community.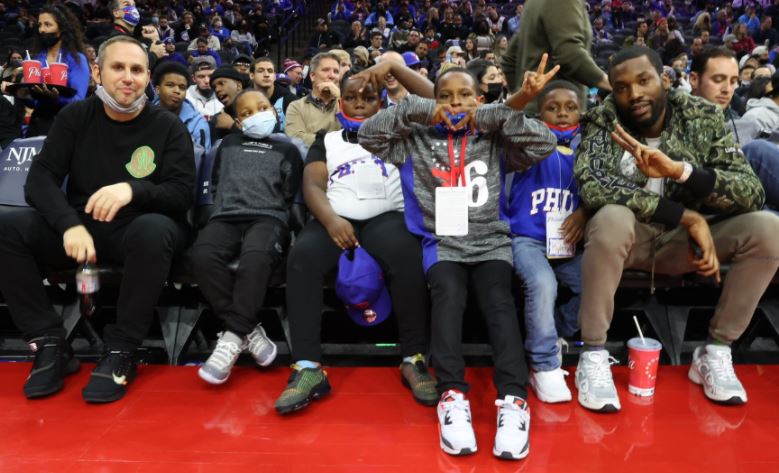 Taking Ainge – The Utah Jazz bolstered their front office by hiring Danny Ainge as Alternate Governor and CEO of operations. The nebulous title seems to indicate that he will be on the team as a type of consultant and mentor. Can't ever have enough basketball brains.
History Written – Steph Curry became the all-time leader in 3 pointers made on Tuesday night. It was only fitting that he accomplished that feat at the Mecca of basketball, Madison Square Garden.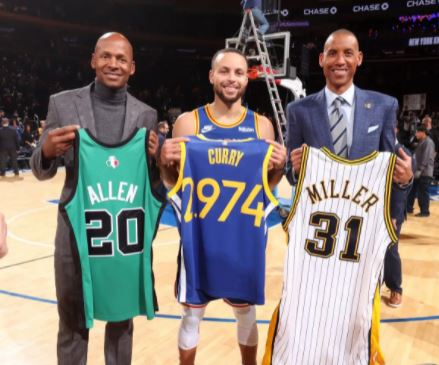 Up Next
The Raptors will host an Orlando Magic team that has only won 6 games. There is certainly opportunity there. On Wednesday, they will travel to take on the Bulls. Toronto will get a few days off for Christmas until regrouping for a Sunday night game against the Cavs in Cleveland. Provided Health and Safety protocols don't stunt them, this could be a good week for the Raptors.