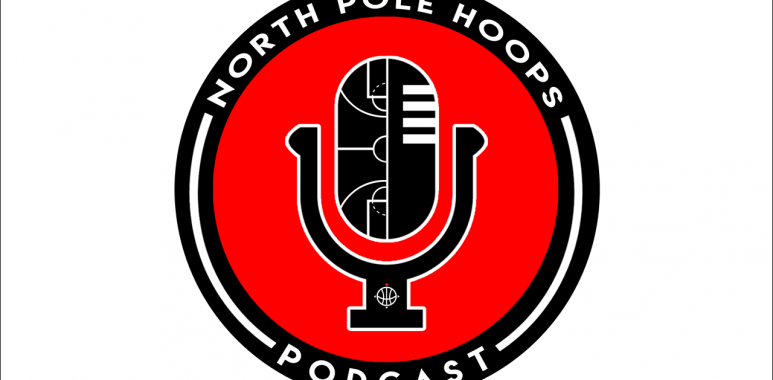 CEBL
NBA
NCAA
Podcast
Pro
USPORTS
The North Pole Hoops Podcast: AJ Lawson, Matt Gray, Jermaine Small and more
The North Pole Hoops podcast is back with episode 3! If you want to hear these episodes on the radio, make sure to listen to Sauga960 Am on Saturdays at 1 PM EST or Sundays at 3 PM EST.
This week on the show, host Jason Thom brought in another trio of exciting and timely guests from the basketball world.
For the individual interviews, check out the YouTube videos below!
For the full show, make sure to check out and subscribe to our podcast feed, links are at the bottom!
Big show tomorrow!🎙@ItsAJLawson fresh off declaring for NBA draft catches up w/ @_jasonthom
_
🇨🇦 @graymatt_ on Winning NCAA National Championship with @BaylorMBB
_@Jermaine_Small 🏆 @CEBLeague coach of year & Champ @UofLPronghorns Head coach talks @USPORTSca pathway to PROs pic.twitter.com/vdO64NOYFC

— NorthPoleHoops (@NPHShowcase) April 24, 2021
AJ Lawson
Im 100% ready🙏🏾💯 pic.twitter.com/b2G8T9g8EW

— AJ Lawson ⚡️ (@ItsAJLawson) April 19, 2021
After an impressive NCAA basketball career that saw him score over 1,000 points in the SEC at South Carolina, AJ Lawson has officially put his name in the NBA Draft and signed with an agent, forgoing any remaining NCAA eligibility. On the show, Thom and Lawson talk about this decision, his time at South Carolina, why he's ready for the sport's highest-level, repping the city of Brampton and more.
AJ Lawson preparing for NBA Draft, adding muscle mass, sharpening tools ⚒️ 🇨🇦🏀

20 Canadians in NBA performing at historic levels. This Brampton, Ontario product is part of 🇨🇦 NEXT wave 🌊

6'7 Guard, long, athletic, explosive shot maker. @ItsAJLawson

📸 @reggiewilliamss pic.twitter.com/1cjCz8E9mx

— NorthPoleHoops (@NPHShowcase) April 23, 2021
Matt Gray 
Matt Gray of the newly crowned National Champion Baylor Bears joins the North Pole Hoops Podcast. Together with Thom, the two talk about March Madness, Gray's journey to Baylor, how he got into coaching, what's next for him and much more.
Thank you @bradyheslip for calling Baylor about me 2 yrs ago. Thank you @BaylorMBB for the opportunity to develop as a young coach alongside so many special ppl. Thank you @BUDREW for being a great leader and teaching me to keep God 1st! These last 2 yrs were life changing #JOY pic.twitter.com/vZMr49GgC6

— Matt Gray (@graymatt_) April 18, 2021
Jermaine Small 
Jermaine Small, head coach of the Edmonton Stingers and Lethbridge Pronghorns, joins Thom on the North Pole Hoops Podcast. Together they talk about the CEBL, U Sports, CEBL/U Sports Draft, U Sports vs NCAA and more.
He's the winningest coach in @CEBLeague history, and now @Jermaine_Small has earned his first Coach of the Year honour.
Congrats Coach!#FeelTheBuzz | #OurGame pic.twitter.com/oQD9kgk1mB

— Edmonton Stingers (@ED_Stingers) August 25, 2020
For the full show in podcast form, find us on:
It's another exciting episode of the North Pole Hoops Podcast, make sure to check it all out on our YouTube page, Podcast platforms and also to listen in live next week on Sauga960 for the next episode!