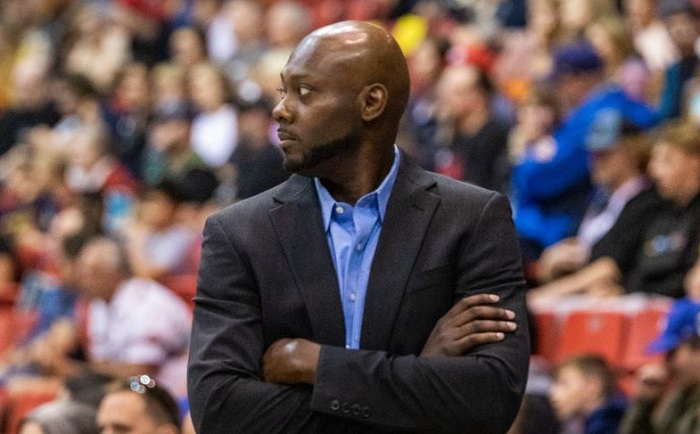 The Paradox of Basketball in Canada – Part 2
Special to North Pole Hoops by Nishan Sodhi  (IG @Sodhi15)
Part one of this feature can be found here:  
The easy, albeit less realistic plan of action to fix any problem is simply to throw money at it.
But there are some recent examples of U Sports men's basketball programs moving in the right direction simply by making strategic decisions with key personnel.  A recent case study to keep an eye on is happening just over an hour from the Montana-Alberta border at the University of Lethbridge.
A little over a month ago,  Toronto-native Jermaine Small was named as the head coach of the mens basketball program taking over for Mike Hansen who stepped down after six seasons.  Shortly after, the program received a commitment from Deng Dak, a local athlete who chose to stay close to home over a junior college offer in the United States.  Dak finished his high school prep season at Northstar Preparatory Institute and has hopes of playing professionally.  A path that becomes a little clearer thanks to Coach Small who also holds the position of Head Coach and General Manager of the CEBL's Edmonton Stingers.
In high school, Small was coached by current Sacramento Kings Assistant/Chief of Staff Roy Rana who later brought Small onto his coaching staff at Ryerson University.  From there Small was the lead assistant coach at Queen's University before now getting his shot as a U Sports Head Coach which is taking him from southern Ontario to a primarily Mormon community located just south of Calgary that is very well known in Canadian basketball circles.
"Whenever I spoke to my friends from back home about Lethbridge, it was pretty clear that in that town, basketball was king," says Small.
"The community lives and breathes basketball. I often call Lethbridge the mini-Hoosiers."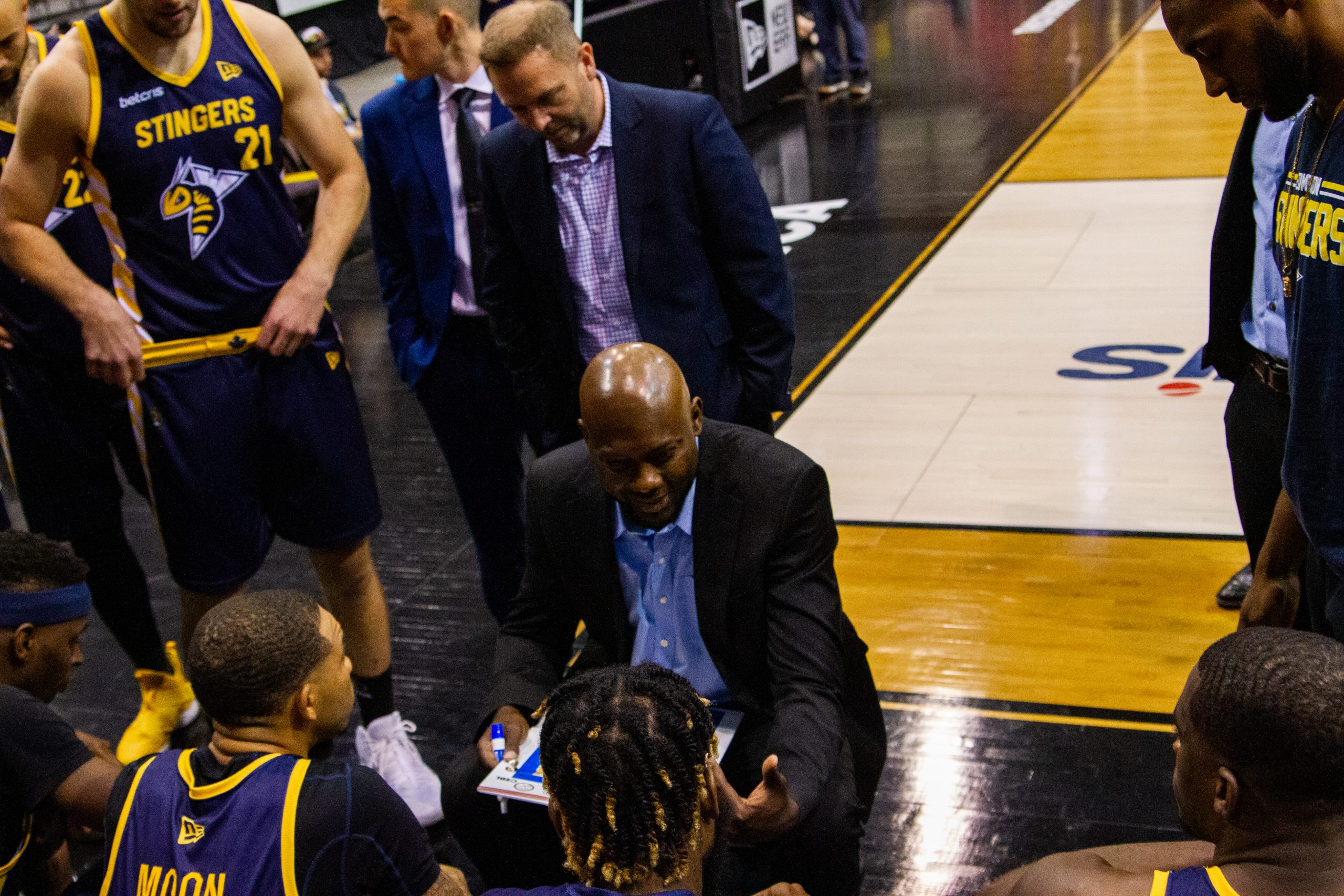 That pride in basketball will likely see an increase this season as well.  Already without a football or a men's volleyball program, the U of L made the tough decision to end both its mens and womens hockey programs this spring due to budget cuts at the provincial level.  Now, all eyes will be on a basketball program led by a young coach that knows that a sense of community amongst local children can lead to school success down the line.
"I have a kid that is currently playing in the United States but is adamant about coming home. When I asked him why, his reply was simple – coach, I was a ball boy for Lethbridge growing up. I used to go to all of the games and coming back here to play means a lot to me."  Similarly, the school only has five sanctioned varsity teams – whereas other schools across the country can easily have dozens. And it goes without saying, the more varsity teams there are, the smaller the budget allocated to each team can be.
"As a coach, you'll always need to fundraise and to be creative while doing it. But what you really need is that support from the top. You want to feel like the AD has your back, regardless of whatever funding is needed."
Given the evolving responsibilities of athletic departments, their primary goal has become making money for their school. Often times, an intramural league can be far more profitable than a varsity team. This leads to gym time and resources being allocated to intramurals, with varsity teams often getting the short end of the stick.
Lethbridge, with the immense community pride along with the relatively small number of varsity teams that it offers, has all of the ingredients needed to allow its varsity athletes to thrive.  Not to mention, the school has given children in the community an avenue to achieve their goals close to home while also making it a desired destination for out-of-province players.
"I have to give a big shout out to the CEBL," says Small. "They are popularizing U Sports basketball athletes. They are promoting them. The last U Sports draft had 18 U Sports athletes that were selected. On the U Sports side, there is a lot more that we could, and should, do to promote our marquee athletes."
Small makes a good point. Although we have started to celebrate Canadian athletes, there is still much to be desired when celebrating Canadian athletes that go to Canadian schools. And for good reason. No longer do you need to go to an American school to achieve success at the professional level.  Not only do dozens of U Sports alum play professionally overseas, more and more of them are representing Canada on the international stage with the new FIBA World Cup and Olympic qualifying windows.
And thanks to the CEBL's ground-breaking work with U Sports, players don't need to wait until graduation to get a taste of what being a professional is all about.
TRANSACTION ALERT Presented By @betcrishispano: @ED_Stingers have signed, 2019 CEBL @usportsca Player Of The Year and @UofABearsBball star forward, @bvclarke14, to his first-ever professional contract. #OurGame
More details: https://t.co/IFWTaDuvBo pic.twitter.com/lGqWoHmVGn

— CEBL (@CEBLeague) March 31, 2020
Since the league's inception a year ago, they instituted a rule that each team would have one designated Canadian U Sport undergrad player on their team. Those players can train and play with professional players all summer before taking that experience back with them to the U Sports ranks which not only benefits them, but their younger teammates. The best part, these players give up no eligibility while doing so and the CEBL also provides those players with a $6,000 waiver for tuition.  So not only does this Canadian domestic league boast a large amount of graduated players from Canadian post-secondary programs, they are also building relationships with the next wave of players while helping them gain notoriety on a professional stage.
It's that kind of outside-the-box thinking that is needed to help push things forward on multiple levels to make U Sports basketball not only a better option, but a desirable one.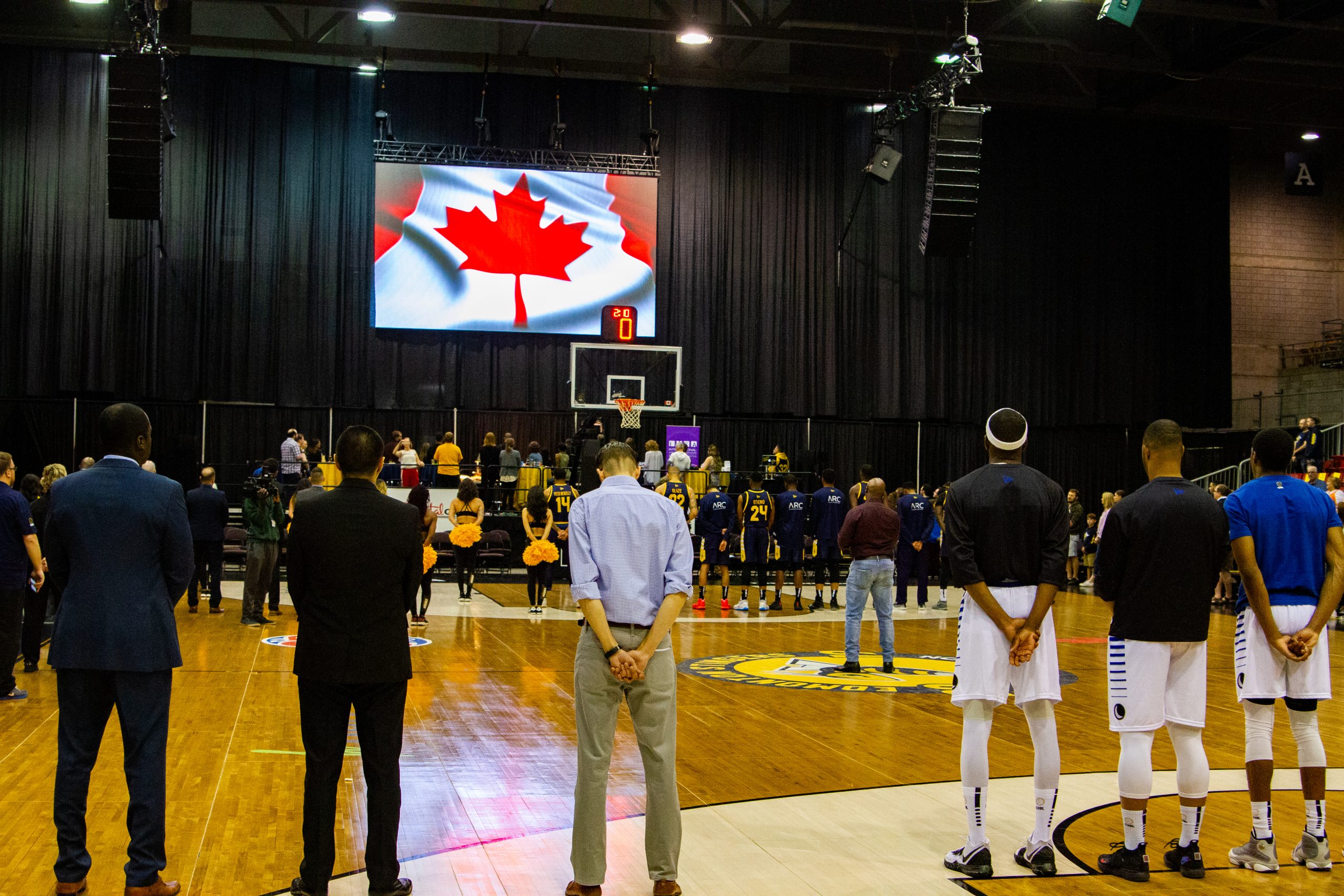 Obviously scholarships and private funding for basketball programs would be the quickest solution, but it's also one that is hardest to move forward.  But what about conditional funding to help a Canadian post-secondary program compete with the offerings of that south of the border?
High performing basketball teams at all levels have access to resources that extend beyond the court. These include strength & conditioning coaches, therapists, and academic support staff. These are all resources that most universities have in excess. A solution that involves conditional funding would allow teams to make use of these in-school resources – benefiting not only the players, but also students / professors across the school's ecosystem.
Here's how it could work. Let's say a program was given $10,000 in conditional funding each season which would only be able to be spent on pre-selected resources that the school offers. Select, high-performing students could be identified as "team tutors" and paid out of those funds. Senior Kinesiology students could have the ability to work with players as a practicum. Graduate students in, let's say, psychology could earn additional funds on the side by providing guidance for the players. Business students could be called on for assistance with marketing, financial planning programs or to brainstorm ways to fund raise for their program.
In this case, the students would benefit tremendously by not only earning money, but also directly applying the knowledge learned at school to use. The teams would benefit as they could tap into a pool of resources that were previously unavailable. The school would benefit through fostering these symbiotic relationships, with a stronger sense of community also developed as a by-product.  Not to mention, this would significantly reduce the strain on coaches that are struggling to decide how to best spend their limited funds and also expose the student-athletes to post playing career opportunities that they previously may not have explored.
While this idea may not be as game-changing as the CEBL's partnership with U Sports, when you combine a few small ideas together, suddenly coaches are armed with more offerings that may speak directly to a recruit who is deciding on chasing something that is not there in the NCAA or JUCO level, or staying at home.
The biggest addition to any Canadian post-secondary program that has always been needed, and now in the social media age more than ever, is celebrating and promoting basketball's growth within U Sports. Our players are really, really good. A hundred miles south, these players would be celebrities at their schools. There's no reason why this can't be the case here. By marketing and promoting U Sports players, the quality of games, and the many rivalries that exist within our Country, U Sports will be seen as a formidable alternative to NCAA.  Not only does this help the satisfy the players wants, it will also provide an option to new basketball fans who may have fallen in love with the sport thanks to the Raptors NBA Championship but don't have the ability to attend games. Fundraising is always easier in person, but you need to get people to the games before you can take that next step.
"Generate undeniable demand within the marketplace through creative efforts–all predicated on leveraging of the product (players, coaches, level of basketball) which few would argue is not high level and appetizing to a flourishing basketball country," stated North Pole Hoops CEO Tariq Sbiet.
Yes, businesses are driven by revenue. No argument there. Build #s. Generate Undeniable Demand in marketplace through biz dev/proven marketing strategy. Maximize existing revenue. Introduce new revenue streams. Tonnes of opportunity with 🇨🇦🏀 Exploding🏆💡 https://t.co/fXoZqyGmwG

— Tariq Sbiet 🏆🇨🇦🌎 (@Tariq_NPH) April 27, 2020
My pleasure. Marketing can be addressed right now in present moment, during the pandemic. This is the best time for any individual or organization to attack their weaknesses & turn them into strength 💪 Let's make sure 🇨🇦🏀comes out of COVID-19 with a W 🏆 https://t.co/4kmIsLbPnY

— Tariq Sbiet 🏆🇨🇦🌎 (@Tariq_NPH) April 27, 2020
Our coaches have gone above and beyond for their players for years and the new wave of U Sports coaches (many of which are former players) know what is needed to get their job done at a high level.  So let's listen, support and understand what changes need to be made.
Our players are more bought in than ever to build the game right here at home because while more Canadians than ever are playing in the NCAA, the percentages are still very low.  Plus, every year we are seeing more and more high level talent return to U Sports after realizing the grass was not greener.  Let's make sure that they know we are open to ideas to make improvements to closer resemble what they are looking for at the next level.
There are no easy answers and no quick fixes, but working together identifying the challenges and proactively fixing them will ensure ALL of our U Sports programs, like the rest of Canada basketball, will be a force to be reckoned with.