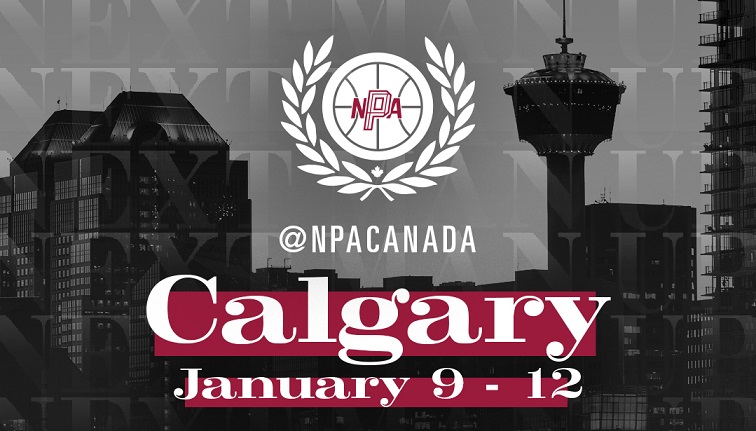 New Year, New Session: What to Expect at NPA Calgary
College coaches looking for full scouting reports on top Canadian prospects, including those mentioned in this article, can reach out to Elias Sbiet at esbiet@northpolehoops.com.
As the calendar flips over to 2020, people across the basketball world and outside of it are using the New Year as an opportunity to set goals and self-reflect. Whether making New Year's resolutions or claiming 2020 as "your year", there's something about a new calendar year that creates the feeling of a fresh start.
But the resolutions and Instagram posts are the easy part. Planning to be better is one thing but following through and accomplishing that is a whole other monster. It's what separates the stars from everybody else.
On January 9, five National Preparatory Association teams will have their first crack at starting 2020 on a high note at the NPA Calgary session. With 2019 in the rear view, each team will be looking to come into the new year firing. Here's a preview of what to look out for.
Edge came into the season with a huge hole to fill after Fofo Adetogun graduated and moved onto UMKC in D1. Adetogun was considered the heart and soul of this team by many and the engine for everything they did on both ends.
Four games into their NPA season and it's apparent that Edge has reloaded and come in ready to grow on last year's success. They earned a 3-1 record at the Winnipeg NPA session with their only loss coming against an undefeated Toronto Basketball Academy squad.
The new-look Edge lineup includes four starters that were not on their active roster last season. Amir Rahimzad was with Edge last year but sat the season out with an ACL injury. He made his NPA debut in Winnipeg and played well as he worked himself back into game action, averaging 13.5 PPG, 8.8 RPG and 1.8 BPG on 48.9 FG%. He dominated in spurts but look for him to be a more consistent force at this session as he builds more trust in his body over time.
Kwo Agwa and Thow Biel joined their hometown prep squad after playing the last season with Thornlea. Agwa is a natural athlete whose fast-twitch muscles allow him to throw it down with very little gather needed. Edge will be without Agwa as he nurses a sprain suffered in Las Vegas at the Tarkanian Classic. That'll be 17.5 PPG on an efficient 62.2 FG% unaccounted for with Agwa sidelined.
Biel might be the best two-way player on this Edge team. He plays elite defense when locked in and is the team's best shot creator from the perimeter.
https://www.instagram.com/p/B64KahAhueJ/
Suraj Gahir is the fourth new addition to Edge's starting five. The heady PG is a strong distributor and 3 point shooter who tends to make the right decisions with the ball. He recently committed to Cal Baptist's D1 program. Alan Spoonhunter is the one returnee-starter for Edge and we'll be looking for him to get it going after a slow start to his NPA season. He struggled from 3 last session but is known to knock them down at a solid clip.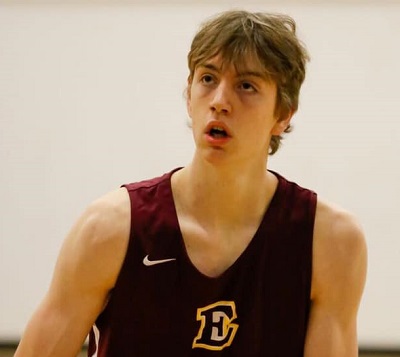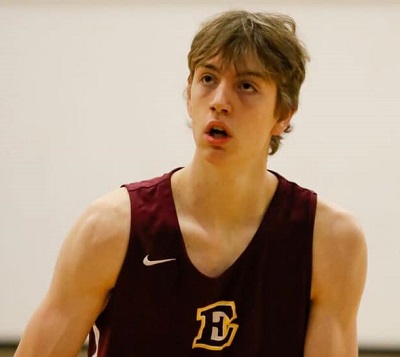 Breakout Player to Watch: Caelum Swanton-Rodgers 
Swanton-Rodgers, another new addition, showed flashes of his high upside in the Winnipeg session. The 6'10 Class of 2022 prospect showed great timing and game-sense inside on both ends. He's gotten a lot stronger and has improved his finishing around the rim since the summer. We wouldn't be surprised to see his role grow as the season goes on.
The two-time NPA champions are coming off a disappointing finish to the 2018-19 season where they lost to Edge in the semi-finals. It's only fitting that their first game of the season is a rematch against Edge – Coach House and his squad have probably had this one circled for months.
CTA has yet to play in any NPA action this year but have competed and excelled at a number of high-level events so far. They won the Hardwood Classix event in early December going through a slate of some of Canada's top teams in the process – Father Henry Carr, TRC Academy and a Toronto Basketball Academy squad sitting at 4-0 in NPA action so far. Their game-winning play in the finals of that event was something to watch as well.
https://www.instagram.com/p/B51LLCvhp0n/
CTA's roster features a blend of key returning pieces and new additions that make them one of Canada's top squads on paper. Their four leading scores from last season have returned – each averaged over 10 PPG and impact the game in their own ways. Enoch Kalambay is a powerful slasher who makes a living in transition. Ankit Choudhary is a knock down shooter with one of the purest three-point strokes in the country. Tesloch Luk is an All-NPA 3-and-D guard who makes winning plays on both ends. Muon Reath is a do-it-all wing that can create his own shot and disrupt on defence.
If CTA had one major hole last season, they addressed it with the addition of Louth Coulibaly. The 6'8" big man gives them a presence on the inside that was previously lacking. He's a high-level rim protector, rebounder and interior scoring threat that's receiving D1 interest and can help take CTA to the next level.
Breakout Player to Watch: Jo Mulongo
Mulongo had his coming out party for CTA at the Hardwood Classix tournament. He kicked off the tournament going head to head against one of the top PGs in the country in Jasha'jaun Downey and poured in 32 points in leading CTA to victory. Mulongo is an explosive guard who's fearless when attacking the rim. He's the definition of a bulldog and high-level competitor. We're expecting him to put the rest of the country on notice with a strong Calgary session.
Northstar Prep hosted the first ever NPA Winnipeg session in November and looked like a completely different team than the one that finished 1-11 last year. They went 3-1 on their home court with +40, +/- through four games.
They are bigger, tougher and more athletic than last year's squad. Segun Akinbulumo looks better physically every time we see him play and is averaging a whopping 5.5 offensive rebounds per game and 11.8 RPG overall, proving to be a handful in the paint. He's a lot more confident making plays out of the high post with his 3.5 APG average shows the strides he's made there.
Emmanuel Ugbah looks like a whole new beast this season. He's always been an explosive athlete, but he's improved his handle and is playing with a new aggressiveness offensively. He's gotten better at creating his own shot and can knock it down from the perimeter as well. Ugbah's 22.5 PPG leads the team and is fourth-highest in the NPA.
New point guard Junior Mercy plays with a contagious level of energy that provides a spark to entire lineup whenever he's on the floor. He's in constant attack mode and gets his teammates involved with his ability to suck defenders in and kick-out the ball on his drives.
Breakout Player to Watch: Deng Dak
Dak looks like he's still finding his spot and getting acclimated his new squad. The 6'4" point guard can drive with power and is able to create his own shot. He's an elite defender who played at a high level at that end in Winnipeg but look for his offensive game to catch up in Calgary.
https://www.instagram.com/p/B61SftkhhG8/
Royal Crown is off to a 2-0 start to its inaugural NPA season despite its roster including no players in the classes of 2020 or 2021.  This is by far the youngest team in the league but they look dominant on both ends – they've knocked down 50.7% of their field goals while holding opponents to just 30.1%.
Jahsemar Olembe makes things go for Royal Crown. The class of 2023 point guard is poised beyond his years. He overwhelms teams with his mind rather than raw athleticism, taking what the defence gives him to make plays for himself and teammates. Olembe's 6.5 APG are fourth in the NPA and he's chipping in 16.5 PPG on 50 FG% in the scoring department as well.
Jayden Webley has looked like the most physically dominant player in the NPA so far through two games. At 6'9″ and over 250 lbs, Webley plays with a mean-streak that is tough to contain at his size. He'll overpower defenders to get inside positioning and is a ferocious finisher anywhere near the rim. He's second in the NPA in scoring (24.5 PPG) and blocks (2.5 BPG), and leads the league with a 75.9 FG% as well.
https://www.instagram.com/p/B4C7ILxh5DR/
Royal Crown's big three is rounded out by Zaiden Cross, a 6'6″ shooting guard who can create his own shot at all three levels. He's only played in one NPA game so far but knocked down 11 of 20 shots from the field (4 of 8 from 3), most of those buckets coming unassisted. He is a professional scorer.
Isaiah Adams fills the Patrick Beverley role for Royal Crown. He gets into the grills of ball handlers, plays with high energy at all times and can knock down the 3 when left open (45.55%).
Breakout Player to Watch: Stephen Osei
Stephen Osei is one of the youngest players in the NPA but the 6'8″ Class of 2024 power forward is oozing with upside. He's long, active and has great touch inside. Defensively you can already see flashes of a high-level rim protector.
GTA Prep is off to a slow start in divisional play so far but are looking to turn things around in its first NPA session of the season. Their guard-heavy roster plays a run-and-gun style that revolves around speed and shooting. They're an undersized squad however, and have struggled on the defensive end because of this. It will truly require a team effort to contain the bigger squads that they'll be competing against in this session.
With a number of their key pieces from last season gone it has been Daren Clarke who has stepped up as their leader so far. The combo guard is struggling a bit with his efficiency as he learns how to be the first option but he's showing signs that he's ready to take that step. He's averaging 17.5 points and 4.5 assists per game while still doing the other things that make him so impactful. That includes hustling for rebounds (10.5 RPG), creating turnovers (2.0 SPG) and staying locked in on defence.
Noah Rubinoff provides GTA Prep some secondary scoring with his red-hot shooting from the perimeter. He's gone 9-14 from 3 through two games and is averaging 16.0 points per game overall.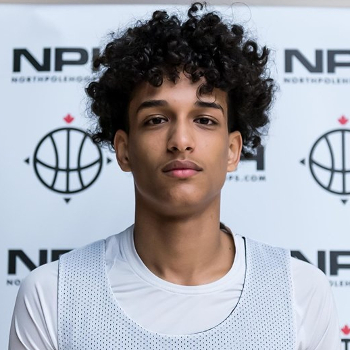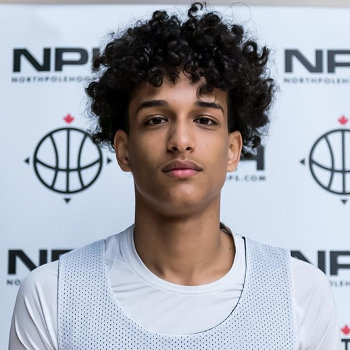 Breakout Player to Watch: Bilal Bilal
Bilal jumped onto our radar at the 2019 Toronto NPH Showcase has been someone that we've been tracking since. He's in his first season at the prep level and started to look comfortable in his second game with GTA Prep. He's a willing attacker with a nice handle and shot-creation ability. He's normally a solid three-point shooter but has struggled from outside so far. We're expecting 1 or 2 breakout games from him this session if he can break out of that slump.