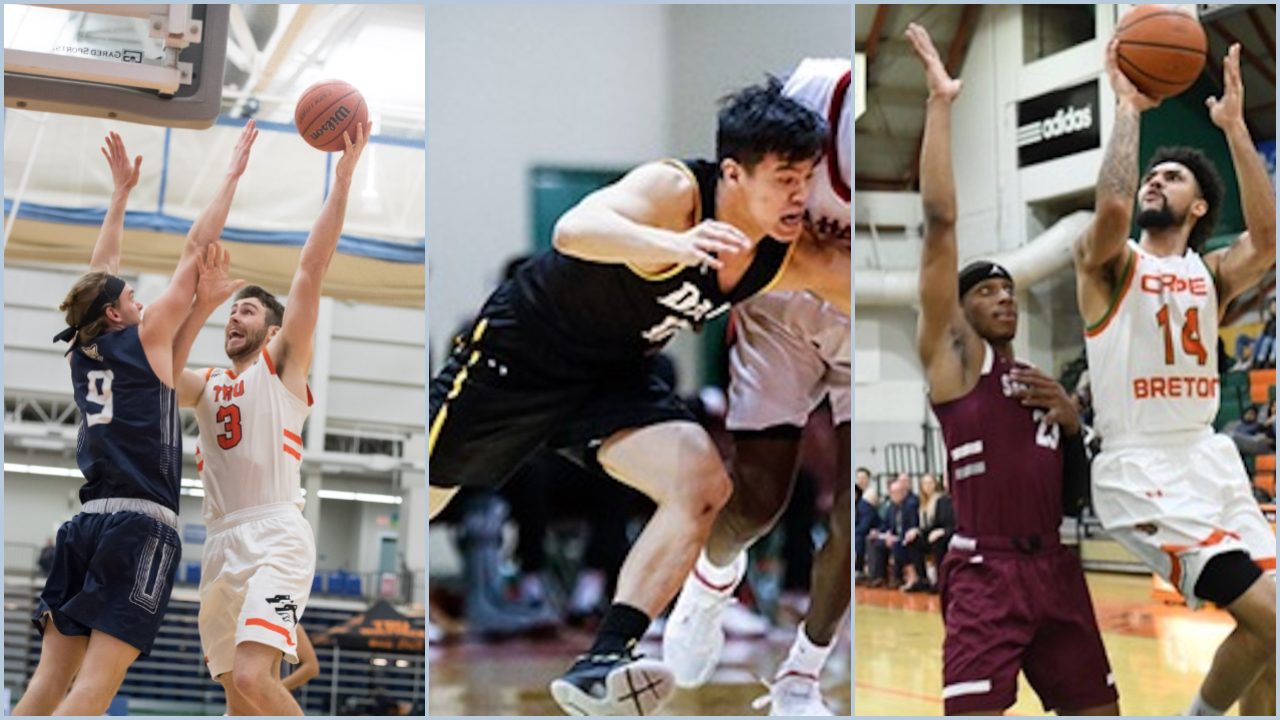 Watson and Layton dismantle defences while Dalhousie makes its case for number one in the country
After a long winter's nap, USPORTS basketball is finally back! Keep locked in with us every week at NPH on the way to the Final 8 for everything you need to know as we wait to see who is crowned national champion in 2020. Now, let's get the second half started:
Canada West- Rouault helps Thompson Rivers continue to roll while UBC and Manitoba are given everything they can handle and Layton is a man amongst boys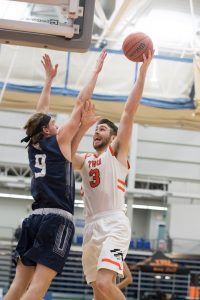 Photo Courtesy: Andrew Snucins
One of the best stories in USPORTS basketball this season has to be the emergence of the Thompson Rivers WolfPack. With the help of fifth years Michael Rouault and Joe Davis' historic weekends against Mount Royal (Davis became the program's all-time scorer while Rouault passed his brother on the school's all-time list), the WolfPack find themselves with a 9-3 record and sit in fifth place in Canada West. The team right behind Kamloops' finest in the standings is Saskatchewan. Playing Trinity Western at home, the Huskies were led by Saskatoon native Alexander Dewar in two huge wins. Saskatchewan's focus now shifts to one of the hottest teams in the country as they will welcome in Victoria next week who has won seven in a row. Finally, two of the conference's powers were pushed to the brink on Saturday night. Manitoba found a way to steal a victory in overtime over winless MacEwan while UBC wasn't so lucky against Fraser Valley. UBC's loss could prove huge as with just eight games remaining, the Thunderbirds are now behind five teams in the loss column and tied with another. The only team without a loss out west is the Calgary Dinos. For the Dinos, it was another weekend of Brett Layton putting on a show as the big man averaged 19 rebounds per game including an absurd 24 boards against UNBC. The Dinos will take on Lethbridge next week in a home and home.
AUS- Watson, Andrew and Power show no rust while Dal continues to dominate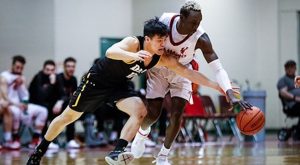 Photo courtesy: Ally Wragg
A recurring theme of the AUS this season has been the dominance of the Dalhousie Tigers. Dal appears to be out for blood this season with this weekend being no exception against a Memorial team missing Cole Long. The rest of the AUS outside the Tigers has been unbelievably competitive, causing every game to matter that much more for seeding. Take Cape Breton against Saint Mary's. One unbelievable performance from Paul Watson later and the Capers are tied for third while the Huskies are just one game up on last place despite being a game away from each other at tip off. Watson was far from the only memorable performance this weekend though as thanks to Rowan Power and Ryan Munro, Acadia came away with a win in Charlottetown. Sometimes though it takes an unlikely source to provide the spark that leads a team to victory. Look no further than StFX who were led in scoring by first-year Justin Andrew's 25 point explosion on the road at UNB.
Upset Special- UFV takes down UBC
A special moment from last night's big men's basketball win over UBC… Daniel Adediran brings down the HAMMER 🔨! #putbackdunk #WeClimbWeConquer pic.twitter.com/0khRT6bXkL

— UFV Cascades (@UFVCascades) January 5, 2020
There are times in sports where you just have to throw the records out of the window no matter how different they are. This week, no game proved that better than when the University of Fraser Valley Cascades took down the UBC Thunderbirds in the second night of a two-game set. UFV came in with a 3-6 record to UBC's 9-2 but thanks to strong performances from Daniel Adediran, Vick Toor and others, the Cascades were able to come away with a huge upset win.
Player of the Week- Paul Watson (Cape Breton)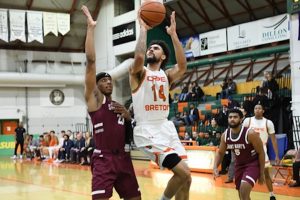 Photo Courtesy: Cape Breton Capers Athletics 
It's hard to imagine a much more dominant performance on the glass than what Paul Watson did against SMU. The Mississauga native compiled an absurd 17 boards to go along with 17 points in a really important win for Cape Breton. Watson's performance was instrumental in helping the Capers knock off last year's AUS regular season and for that, he wins the player of the week!
Runner up: Canada West- Brett Layton (Calgary Dinos)
Why we love USPORTS- MacEwan takes Manitoba to OT
Manitoba came into this game 8-1 but, with 21 seconds left in the first overtime in Edmonton, they found themselves down one to the 0-9 MacEwan Griffins. From there though, the Bisons stars found a way to make a play as Keiran Zziwa stole a pass and found Rashawn Browne, who managed a three-point play that would ultimately be the difference in an 88-84 victory. It's hard not to love big moments like this where star players step up when it matters most and avoid a brutal loss. Every game matters in the Canada West this season as seven teams are separated by a total of four points in the standings. Zziwa and Browne's moment could very well be one that's remembered as a key point that helped propel the Bison's in the final standings this season.
Game of the week- Laurentian welcomes both teams from the national's capital to town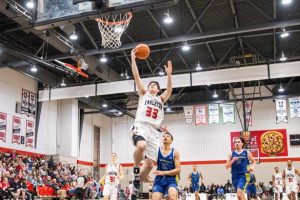 Photo Courtesy: Valerie Wutti
Following a disappointing trip in November to Ottawa, Laurentian and superstar Kadre Gray will get another shot at their division rivals from the capital this weekend. They played the Gee-Gees very close last time and the rematch goes on Friday while Carleton proved too much to handle the first time but we'll see on Saturday what adjustments the Voyageurs have made. Click here for all the action!
USPORTS National Top 10
🏀 U SPORTS Top 10: @CURavens 1⃣@AUS_SUA | @CanadaWest | @OUAsport | @RSEQ1 | @CanBball #ChaseTheGlory | #ViserHaut

🔗EN: https://t.co/XaMc5nSpNV /🔗FR: https://t.co/MNCH0QxY5Z pic.twitter.com/YolHHo4VGd

— U SPORTS (@USPORTSca) January 7, 2020
As the second half gets underway, the two biggest questions facing the top ten come at the top and bottom ironically. At the top, Dalhousie has been unbelievable this season and it will be fascinating to see how the Tigers will be ranked both in the poll and when it really matters at the final 8 assuming they stay undefeated. There is absolutely a case for Dal to be number one but it seems as though it will it only happen if Carleton slips up. Meanwhile at the bottom of the rankings, Western and Laurentian have been two of the pleasant surprises of the season so far. It will be fascinating to see if both can keep it up or if one may fall out leaving a potential spot for a RSEQ (likely McGill) team to finally break through in the national rankings.