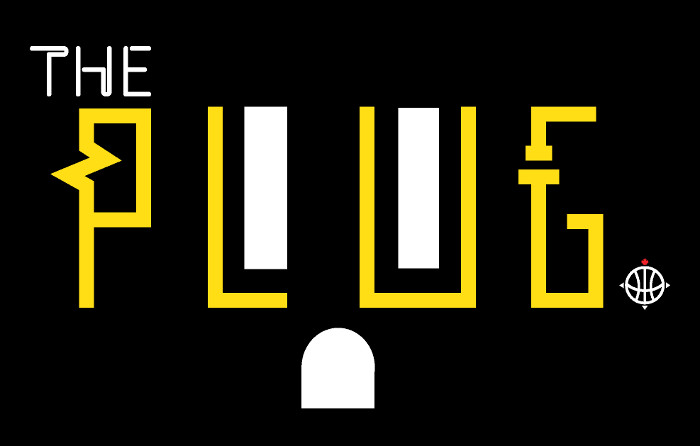 The Juel League opening session last weekend displayed a large variety of talented players, solid coaching and quality competitive basketball.
The Juel Prep level has solid teams across the board; the young talent is exciting, competitive and hungry. There is a combination and variety of talent and styles of players, as well as a lot of length and athleticism.
The Juel level has solid coaching, IQ players and cohesive teams; all players are on the same page, battle every possession, and execute on both ends of the floor. There are quality uncommitted seniors with length, athleticism and production on various rosters. In the 2020 class, combo guards and versatile forwards are showing game and craftiness.
The grouping system of separating grades 9-10 in Prep and 11-12 in Juel is one I'm a fan of. I understand the benefits of playing up for the long term improvement, but from a scout's perspective I like the quality of evaluations when watching kid's play with their age group.
Juel Prep; Grade 9-10
Advantage Titans are led by an elite 2022 G Mary Asare; she operates downhill in the open court, gets to the rim both ways and finish through contact or drops the dime. Handles it comfortably and good decision maker – high IQ. Shoots the spot up 3 ball smoothy. Tough defender, solid on ball – makes hustle plays, jumps passing lanes for steals and deflections. Rebounds aggressively both ends and eats on offensive rebounds. 
The Titans have depth on the roster, play at a fast pace on both ends, and fuel offense from their defensive intensity. This team will be hard to beat – they have size, athleticism and skill.
🔥@nphshowcase Alum 2021 5'10 G Lireesa Gokhool-Jefferson keeps getting better👏🏾Showing nice perimeter skills, high IQ reads and solid crafty buckets. @NorthPoleHoops pic.twitter.com/862D5Cg1YF

— Micaella_ (@Micaella_15_) February 2, 2019
Windsor Valliants Prep 2021 combo guard Jamilah Christian had a great performance – showing improvement on her penetration game and decision making in the open court. This team has a large variety of tools, solid athleticism and the ability to play at a fast pace.
2021 5'5 Combo Jamilah Christian is showing off for @windsorvaliants today🌪@NPHShowcase Alum is getting to the rim, making great plays in the open court & off the bounce, and anticipating passing lanes well👏🏾 @NorthPoleHoops pic.twitter.com/dg7iQzswWH

— Micaella_ (@Micaella_15_) February 2, 2019
Blessed Sacrament showed up and showed out; the roster is filled with several solid scorers, good decision makers and Coach Abella runs a system well-tailored to the pieces she has. They are looking to be a tough competitor this year.
Beautiful offensive possession by @BSYJBasketball Prep👏🏾Patience, ball movement, off ball movement & quality reads🔥2021 Kaya Charles & 2021 G Alisha Doornick finish it off beautifully off pick n roll🤑 @NorthPoleHoops pic.twitter.com/Rqwqqo5Xmp

— Micaella_ (@Micaella_15_) February 2, 2019
2021 5'7 G Julia Chiarot super crafty reads off euro steps, spin moves and shifty blow-bys💨Gets to the rim off steals and utilizes change of speed and direction to create in half court💯She's tough!!!

— Micaella_ (@Micaella_15_) February 2, 2019
SBA Blues has a roster full of athleticism and scorers. 2022 5'10 F Shannon Neita has upped her intensity and skillset significantly since the last NPH Showcase! Alum 2022 5'11 F Skylar Forbes has also shown an improved ability of scoring at the rim off dribble penetration, as well as a significant defensive presence. Veteran play from 2021 group of 5'3 PG Zakora Ishmael, 5'3 combo Kiarra Kelly, 5'9 combo Ruqaya Green and 5'11 F Laila Wright have been key in Coach Breedy's game plan execution.
Back to back momentum changing possessions late in the 4th for @SBAjuelprep🔥2021 5'9 G Ruqaya Green weaves through D for the transition bucket and 2021 5'3 G Kiarra Kelly knocks down another triple👌🏽Up 3 with 1:30 left @NorthPoleHoops pic.twitter.com/qMfZICDgMR

— Micaella_ (@Micaella_15_) February 3, 2019
Juel; Grade 11-12
Blessed Sacrament 2019 F Jessica Paoloni brings a lot to the table for BSYJ. She has a strong presence inside, moves well off rim penetration, seals hard and scores or looks to kick out for ball movement. Competes on the defensive end; rebounds and alters shots. She brings an inside presence that facilitates the offense from the inside out.
🇨🇦@NPHShowcase Alum & MVP 2020 5'6 G Olive Ude with the pick n roll dish to 2019 6'1 F Jessica Paoloni; beautiful catch & finish on the move. Paoloni also blocking shots and rebounding hard inside. @NorthPoleHoops pic.twitter.com/w7OVj2yg7G

— Micaella_ (@Micaella_15_) February 2, 2019
Tri-County Soldiers, Canada Elite 'Under Armour' Invitational champions, came out with the same purpose and grit this past weekend. The team has several good athletes and tough competitors, but their team chemistry is strong and evident in every possession – they're going to be really tough to beat!
This @tcsoldiersbball team is locked in defensively and setting the tone on the offensive end🔐2020 5'10 SF Alex Webb is forcing turnovers, knocking down the 3 ball and creating in the open court. @NorthPoleHoops pic.twitter.com/99rSgfm1px

— Micaella_ (@Micaella_15_) February 3, 2019
Niagara Juel has several solid players on the roster, but 2020 5'8 G Kayley Demont stood out on Saturday! The combo guard showed good versatility, contribution on and off the ball and the ability to create for her teammates or score at the rim.
Nice lefty floater for @NiagaraJuel 2020 5'8 G Kayley Demont off the double penetration💧3 point shooter, crashes the O boards and crafty scoring and distributing off the bounce @NorthPoleHoops pic.twitter.com/A8TGsfZxtA

— Micaella_ (@Micaella_15_) February 2, 2019
Transway has lengthy and dynamic players on the perimeter and crafty forwards playing around the rim. They defend well, play off the bounce and score above the defense. 2019 F Claire Sutherland-Case has been instrumental in their success, but this Hamilton team has serious depth in the "lengthy-G/F-who-rebounds-scores-passes-defends-and-runs" category – use pass fakes against them.
🇨🇦3 ball off the extra possession for @TranswayBball Juel👏🏾2019 F Claire Sutherland-Case 2/2 from the 3 point line so far. @NorthPoleHoops pic.twitter.com/s6iE1Oly0O

— Micaella_ (@Micaella_15_) February 2, 2019
Select fans were lucky enough to catch a glimpse of 2019 6'4 F Kate Moran; cerebral baller with unbelievable length, coordination, skill and versatility. The game is lucky to have her back on the court.
Kate Moran played her first basketball game in 2 years today. This was her first basket after returning from a dislocated kneecap and MPFL reconstruction. Great to see you back on the court Kate! #LocalSports @CWOSSABball @SJAMHighlanders @Coach_Lopez13 @craignickel @coachpfalco pic.twitter.com/g554cPoXab

— 519 Sports Online (@519sportsonline) February 2, 2019
For more videos from the weekend click here.
Made Hoops; Rose League; Brooklyn, NY
The Brampton Warriors x Sisters Keeper team finished off an impressive weekend 7-0 with convincing victories over solid competition!
https://www.instagram.com/p/BtaMgMxn5I6/?utm_source=ig_web_copy_link
UPlay East finished off 4-0. Combo guard Summer Bostock continues to gather interest and turn heads on the sidelines. Crafty shooter who also penetrates to create scoring opportunities around the rim.
2024 Summer Bostock 5'10 (G) @UPLAYCanada crab dribble reserves finish @madehoops | @RoseClassic 🌹… #BetonGirls #GirlsBall2 pic.twitter.com/i7WV7lzC9C

— NYGHOOPS (@NYGHoops) February 3, 2019
UPlay West finished 3-1 on the weekend. The team qualifies for the Championship weekend in March!
https://www.instagram.com/p/BteL26HAYu8/?utm_source=ig_web_copy_link
OSBA
Crestwood extends their winning streak against gritty and tough Capital Courts at home on Saturday!
Watch the full game online here.
.@LionsCrestwood's @Aaliyah26867788 sat down with OSBA TV's @mrmckee following her 27 point performance and her team's big 75-59 win over @CapCourtsInc#OSBAGameOfTheWeek#WhereEliteMeet pic.twitter.com/OhuD88pOPu

— OSBA (@OntarioSBA) February 3, 2019
Durham Elite gets a solid home victory against Louis-Riel on Saturday, defeating them 65-52.
Lo Ellen Prep loses a close on on the road at King's Christian, 58-62.