The Plug; December 8-9 Recap; Ballers Everywhere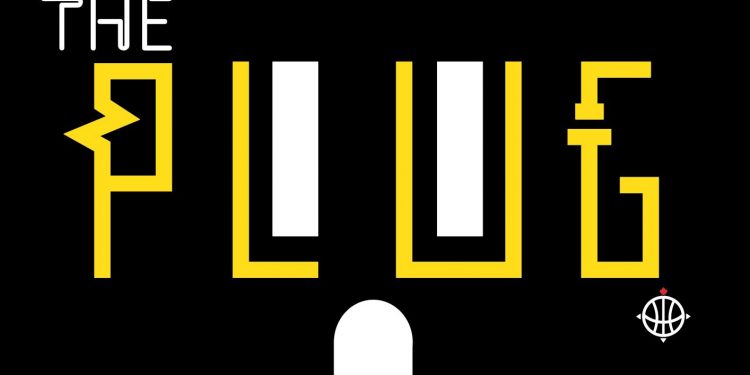 OBLX U16 @ Hoopdome

 
The U16 OBLX session brought out new players who weren't on my radar yet! I was impressed with the competitiveness of the players and the physicality of the games. Here are some new ballers on my radar…
BALLER ALERT
2022 5'7 G Neela Chanderdat; London Gold Medal: Great build, speed and flow for the game. Penetrates and finishes well with both hands through traffic and with contact. Handles it in tight spaces and passes well off the bounce. Jumps passing lanes for transition buckets. 
🔥@GMEliteBBall U16 squad has some gems 💎 2022 G Althea Ebreo is getting through the D and scoring with contact. 2022 G Neela Chanderat is scoring in the paint, creating off the bounce & getting in passing lanes👏🏾 @NorthPoleHoops

— Micaella_nph (@micaella_nph) December 8, 2018
2021 5'7 SF Celina Chung; 21 Hoops: Lengthy and athletic rebounding machine and shot blocker. Runs the floor hard, plays well in transition and finishes well at the rim. Active defender and versatile and impactful on the offensive end.
2022 F Jiya Saini; Etobicoke Thunder: Great feel around the rim, can finish in traffic and through the defense. Passes well and active defensively. Good team overall with length and athleticism on the wings and 2020 PG Yolanda Calderon leading the offense. 
OBLX U14 @ Conestoga College
I was pleasantly surprised with the level of talent and toughness in competition at the U14 OBLX level! The players were skilled, the games were competitive and the energy was high. 
BALLER ALERT
2024 PG Summer Bostock; Hamilton Transway: Summer handles the ball with comfort and ease. Gets to the rim aggressively and defends with active hands and purpose. 
2024 PG Summer Bostock is slicing and dicing this defence for breakfast 🤑 @BostockSummer @NorthPoleHoops pic.twitter.com/r5nE5tElUK

— Micaella_nph (@micaella_nph) December 9, 2018
2023 G Naki Alonzo; Above The 6: gets to the rim and can score in traffic, not afraid of contact and can knock down the midrange jumper.
2023 G Naki Alonzo drops the transition floated through contact for an @AboveThe6 And 1🔥 @NorthPoleHoops pic.twitter.com/Z1qoxIqfqe

— Micaella_nph (@micaella_nph) December 9, 2018
2023 G Taliyah Beckford; Mississaugua Monarchs: This baller went to work! Drawing the fouls at the rim and beyond the arc, making 3 and 4 point plays, knocking down threes and active on the boards. Defensively active, getting in passing lanes and high energy.
Shoutout to all the NPH Showcase alums putting in work!! Here are a few that I saw this weekend and noticed progress in their game.
2021 5'9 G Adele Culverwell looked great in transition, made good passes on the break and has improved her 3 point shot. 
2023 5'10 G Justiece Miller did a great job getting through the defense and tin the paint, drawing fouls and finishing well at the rim. Defensively active on the boards and physical inside.
2024 5'0 PG Taniya Hutchinson has been working on her shot and handles; ball control and court vision has improved.
2024 5'0 PG Dihanna Manning is continuing to score at all three levels, shooting well off the bounce and finishing in taller traffic around the rim. 
Windsor Valliants Tournament
The Monarchs U12 team wins Gold in Windsor! 
CHAMPIONS! U12 Girls (Team Warren Williams) Win The Gold In The Windsor Valiants Tournament! @coachwwilliams #GirlsCanHoop @micaella_nph pic.twitter.com/MvXhKlRLGe

— MONARCHS BASKETBALL (@monarchsbball) December 10, 2018
Glenlaw Tip-Off Tournament, Manitoba
NPH Showcase Alum 2022 PG Treyah Paquette has been racking up awards and balling out all season! Congrats on the tourney championship Lions!
Great team win today to take the championship of the Glenlawn tip off tournament! 🏀😈Honoured to receive a tournament all star! @micaella_nph @gciLRSD @GlenlawnSports @KornbergerBryan pic.twitter.com/njyY1yvOKJ

— Treyah Paquette (@Treyy04) December 9, 2018
UFV Cascades Tournament @
Fraser Valley, BC
The Semiahmoo senior girls win their second tournament in a row, capturing the title of the UFV Cascades Tournament. 2021 6'0 F Izzy Forsyth earns MVP, 2021 5'9 PG Deja Lee is named 1st Team All-Star, and 2019 Gators Commit 6'2 C Faith Dut alongside 2021 6'1 G Tara Wallack pick up Player of the Game honors. 
Congratulations to Semiamhoo Sr Girls on capturing the @UFVCascades Tournament 🏆. Izzy Forsyth was named MVP, Deja Lee 1st Team All Stars, & Faith But/ Tara Wallack picked up POGs. Well done ladies!#BCsBest pic.twitter.com/SKt3JwtSTJ

— BC United Basketball (@bcunitedhoops) December 10, 2018
Rose League @ District Heights, MD
Brampton Warriors x Sisters Keeper, UPlay Orange and UPlay Blue travelled to Maryland for the second Rose League session. Our Canadian teams had a strong showing in the first session and came back for more. Some teams were split, half of the players at OBLX and the other half with Rose League. 
Brampton Warriors x Sisters Keeper 2024 finished off the weekend with 3 close losses, evening out their overall record to 3-3. The weekend was tough, coming up short on points from beyond the arc against zone defences. 
UPlay Blue 2023 went 3-1 losing to MD Shooting Stars by 8 points, then winning 3 in a row against Bay State (53-37), Hoopers NY (63-30) and Gauchos (53-45). The 2024 squad finished off 2-1 beating Exodus NYC (48-47), losing to Mid Atlantic Magic (47-35), and beating Bay State (31-26).
UPlay Orange 2023 went 1-2, starting off with a win over Riverside Hawks (55-51), and lost two in row to New Heights (73-53) and SI Bulldogs (56-52). The 2024 team went 2-1, winning two in a row against Southern MD Lady Prime (36-25) and Team Durant (27-38) but lost the last one to FCBA (47-38). 
OSBA

 
Capital Courts wins at home against Father Redmond 84-32.
2019 PG Micah Dennis – 21pts
2019 G Rachel Neumann – 10pts 
King's Christian wins at Louis Riel 64-39.
2019 G Mide Oriyomi – 22pts
2019 F Laeticia Amihere – 15pts 
Crestwood wins at the Agilities Center, beating Durham Elite 71-43.
2020 F Aaliyah Edwards – 18pts
2021 PG Shayeann Day-Wilson – 12pts
2021 F Latasha Lattimore – 12pts
Lo Ellen Park Prep beats Caledon at home 71-61.
2020 C Emilie Lafond – 23pts
2020 G Delaney Bourget – 12pts
Makayla Ennis transfers from TRC to Lincoln
Canada Basketball Assessment Camp
From December 13th-18th, 57 athletes will be participating in the Canada Basketball Women's High Performance Age Group Assessment Camp at Humber North. 
Canletes 2018 Ontario HS All-Star Game
Canletes will also be hosting the 2018 Ontario High School All-Star game on December 15th at Humber North. Crestwood Prep will play SBA Juel Prep at 1pm, and the 24 high school All-Stars will tip off at 3pm. The game will be live streamed at Northpolehoops.com, and the following awards will be presented: Coach of the Year, 1st Team All Ontario Team, Team of the Year and Player of the Year/Most Valuable Canlete.