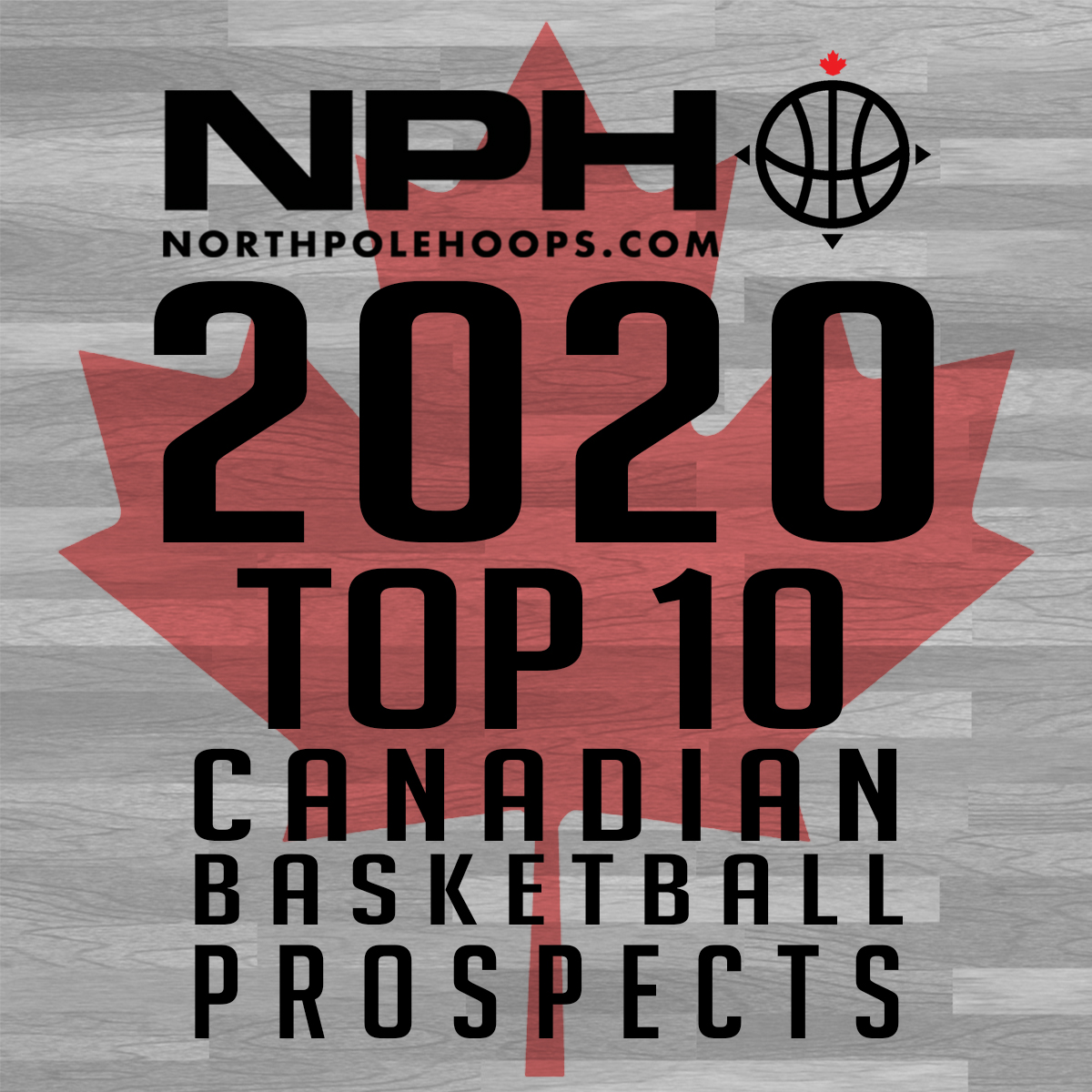 2020 Top 10 Canadian Player Rankings – 2018 Spring Release
We're top heavy yet again in Canada. The Top 10 in the Canadian 2020 class all project to reach the elite levels of NCAA basketball and beyond. Addison Patterson is at the front of the wave.
Patterson is bringing more attention to Canada by being one of the youngest in the EYBL to be averaging 20 points, 5 rebounds and 2 assists for CIA Bounce. He's ahead of the class in the sense that he's the only one from the bunch that can produce against older competition.
New to the list, and making some noise across North America is Keon Ambrose of Whitby, Ontario who suits up for UPlay Canada.
Ambrose is a long, freaky athlete with greatly improved perimeter skills both shooting and creating using his long first step. We'll be seeing him again at National Team camp for the Cadets in June.
Ontario and Quebec again make up for the bulk of the talent within the Top 50 in the Canadian 2020 class. The two neighbouring provinces dominate the top 10 as well.
Tre-Vaughn Minott is the highest in the Top 10 from Quebec. It's well known that bigs are late bloomers, especially at this young age. As spring ends and summer approaches, Minott is blooming quite well.
In his last showing with Key Hoops, Minott looked lighter on his feet getting up and down the court and was finishing with fury around the rim.
Size for position with the 2020 prospects bodes well for their upside.
At 6'7 and maybe still growing, Coleman Stucke has kept his torch lit in the first couple of session on the Under Armour circuit. He's top 5 overall in scoring and shooting the three at just over 42%.
Stucke is one of the best bonafide scorers and hustle players in this Canadian class.
#
Player
POS
School
HT
WT
Commitment
Stay tuned for next Sunday's release of the top Canadian prospects from the 2021 class.