Men's Canadian NCAA Stat Tracker 2018-2019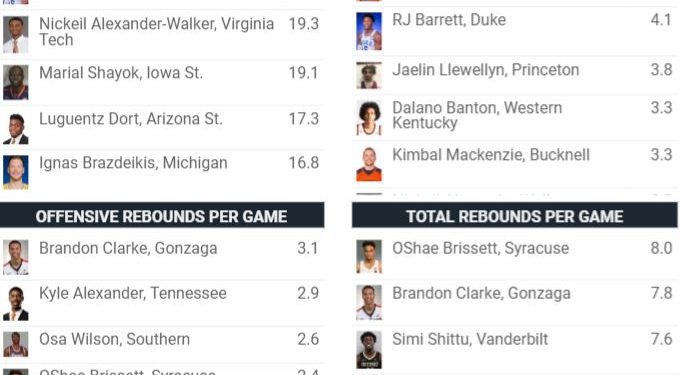 Here is your official Canadian NCAA stat tracker. Use this tool to learn about how all your favourite Canadian men and women are performing in the NCAA.
What you see below is just one of the cool pieces of data available. By scrolling to the bottom of the page and hovering over the bar, as you see below, you will find 7 pages for player views, player comparisons and more.
[contentblock id=18]