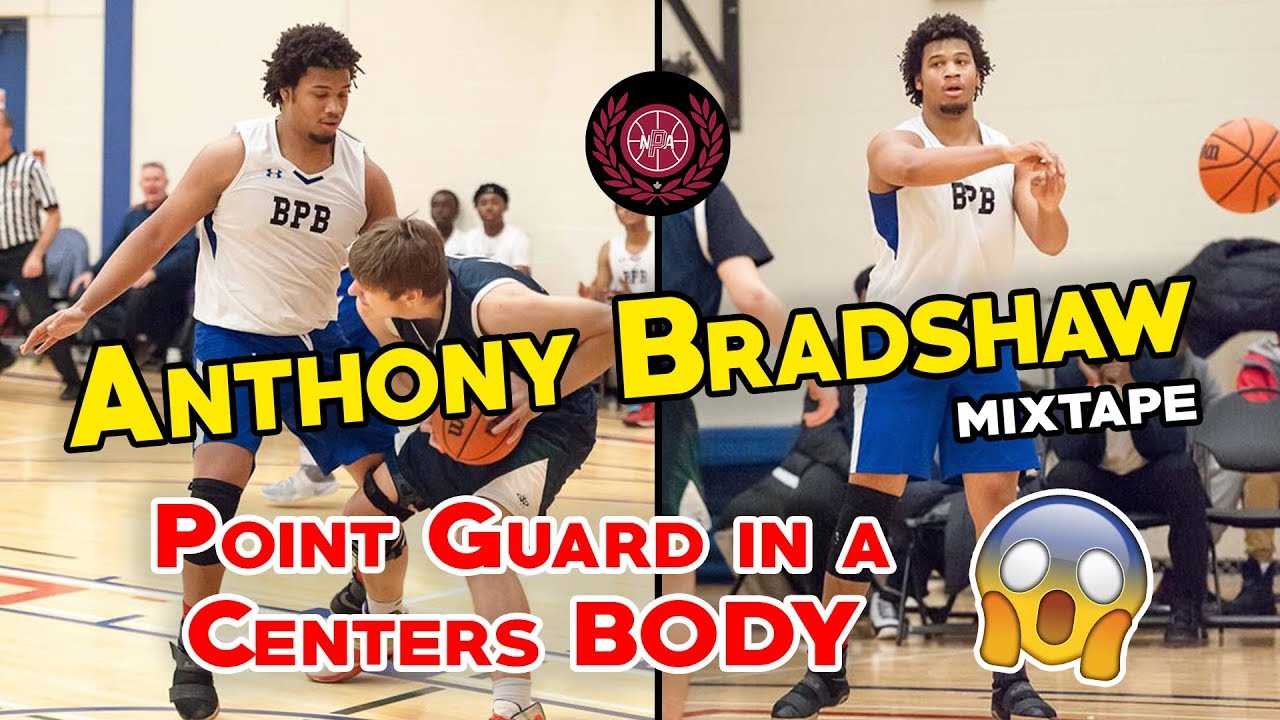 Anthony Bradshaw – Point Guard in a Center's Body
Anthony Bradshaw is a 6'7 forward who hustles up the floor on every possession. The 2018 big man currently holds down the interior defense of B.E.A.S.T Prep and has seen a major raise in his stock since the last NPA session.
Growing up Bradshaw played the point guard position, until his major growth spurt (about a foot) came in high school. As you can see, his feel for the game still translates in a 6'7 frame.
Throughout the New Year Challenge, Bradshaw's impressive hands and finishing around the rim was on full display. He's one of the major reasons why B.E.A.S.T Prep has started to find their rhythm in the NPA and currently hold a 4-8 record.
Bradshaw almost averaged a double double during the last NPA session where he scored 9.6 points and grabbed 7.7 rebounds, which is more than his season average. His continuous rise in play should see him receive more offers and attention from schools.
Bradshaw and B.E.A.S.T Prep could surprise many people when Nationals come around. They're a team on the rise.
The NPA National Championships this year will be hosted by Sheridan College in Brampton. Catch Bradshaw and all the stars of the NPA from Mar. 1-4 as one program will try and dethrone Canada Topflight Academy.