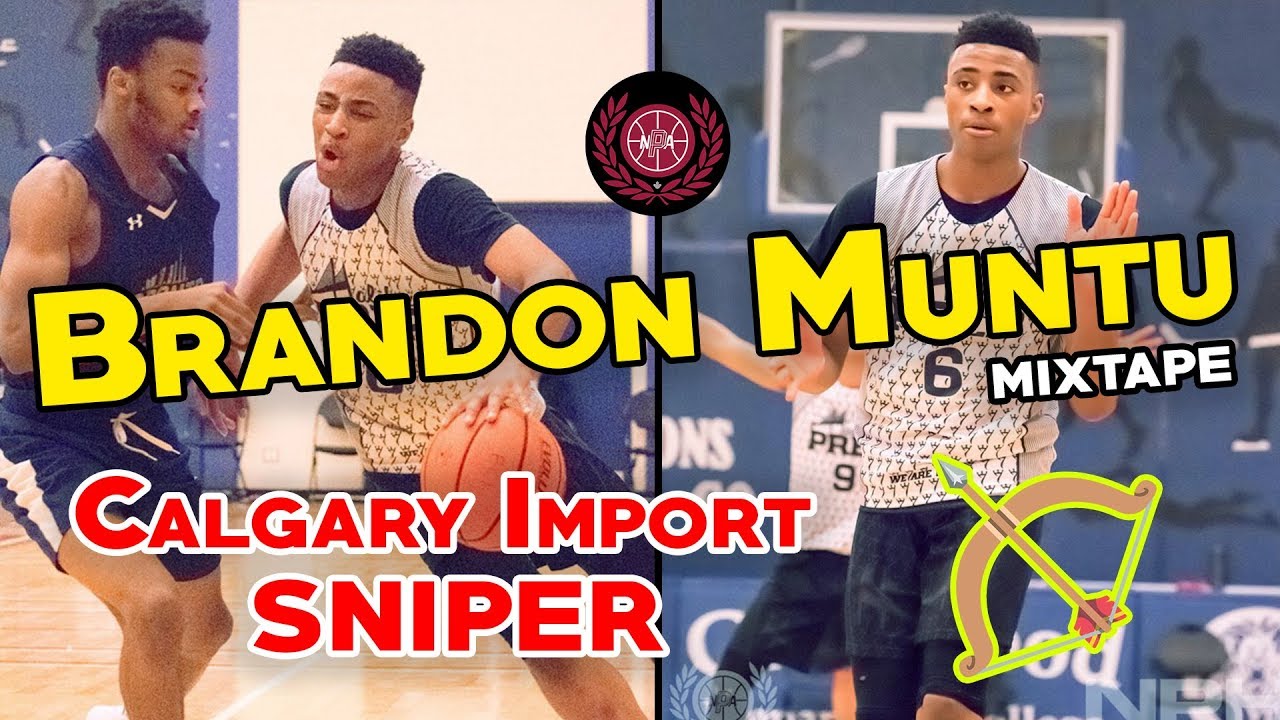 Brandon Muntu – The Calgary Sniper
Brandon Muntu is a 6'4 combo guard that can simply fill the bucket from anywhere on the court.
The Halifax Prep star put on a show during the NPA New Year Challenge, having multiple 30+ point games. He is the team's focal point on offense, as he helped earn Halifax Prep their first ever win in the NPA scoring 34 points against St. Laurent Express.
Muntu is able to shoot with high consistency, which then opens up room for him to take the ball hard to the hoops where he finishes at a very high level with his left.
Expect this 2020 guard to have his stock continue to rise through the NPA National Championships and next season as well.
Muntu is second in scoring in NPA action with 22.9 points per game. He also brings down 6.6 rebounds per game and dishes out 4.7 assists per game.
Catch Muntu and his Halifax Prep team at the National Championships at Sheridan College in Brampton, ON from Mar. 1-4.