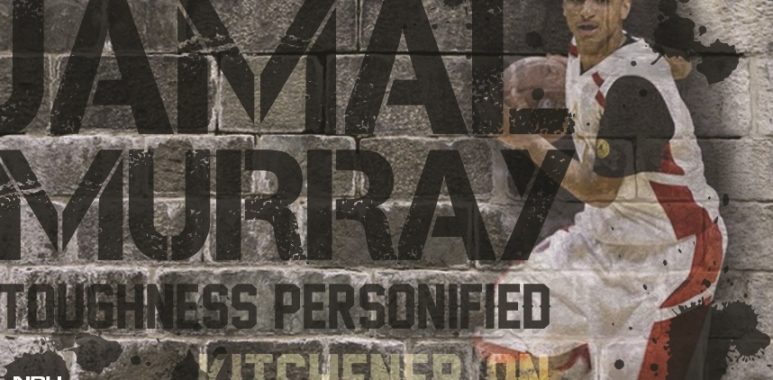 Jamal Murray scorches Trail Blazers for career-high 38 points
Jamal Murray has been showing signs all season that he's one of the NBA's brightest future stars. Monday night against the Portland Trail Blazers, Murray proved he has the clutch gene and can be the closer the Denver Nuggets have been searching for.
With 35 seconds left and down two, Murray took the ball hard to the basket against Evan Turner, absorbed the contact and still managed to finish the play while falling quick. Murray was then able to sink the go-ahead free throw that would ultimately stand as the game winner.
The Kitchener, ON native's career night could not have come at a better time. Murray's 38 points propelled the Nuggets to a 104-101 victory over the Trail Blazers. The Nuggets have been in a really bad slump as of late, losing six of their last eight prior to Monday night.
The Nuggets now sit in the eighth seed with a 24-23 record and only one game behind Portland (25-22) for the seventh spot in the Western Conference.
The former No. 7 overall pick in the 2016 Draft went 14/19 from the field including shooting 4/6 from deep. Murray was also perfect from the free throw line finishing with 38 points. He also hauled in five boards and dished out six dimes in the victory.
Murray's previous career high came earlier this season when he scored 32 points in a 125-107 win over the Orlando Magic.
The 20-year-old is coming off another huge scoring surge Friday night against the Phoenix Suns. Murray dropped 30 points on 58% shooting from the field in a losing effort.
In his sophomore campaign, Murray has nearly doubled his points average. He has gone from scoring 9.9 points per game in his rookie season to now averaging 16.2 points.
Highlights
https://www.youtube.com/watch?time_continue=218&v=86jqStR3wqk