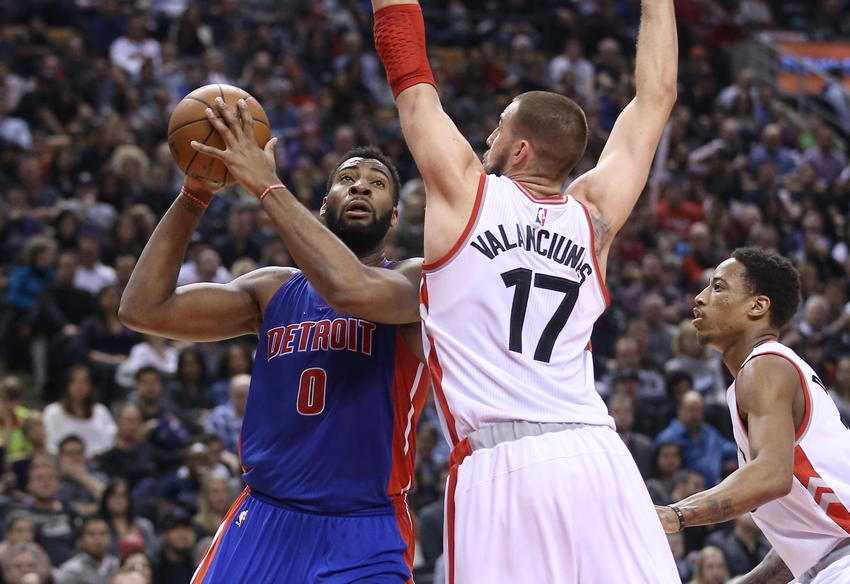 Raptors continue encouraging signs in preseason
The Toronto Raptors continued their passing trend of the preseason for another game. Playing their first game at the Air Canada Centre (soon to be Scotiabank Arena) of the preseason, the Raptors defeated the Detroit Pistons 116-94. Fans can only be hopeful that their desire to share the basketball carries over into the regular season.
In an up-and-down first half, the Raptors had 15 assists on 20 made field-goals and are showing a penchant for three-point shooting that will come as a sight for sore eyes for some, but will take some getting used to for most. In all, Toronto racked up 30 assists, shot 13-of-37(!) from three, and turned the ball over just 14 times.
Leading the way in the assist department was last season's leading scorer and most frequently used player DeMar DeRozan. He dumped the ball into the bigs at the right time, found shooters in their pocket, and is showing much quicker reads and kick-outs off double-teams.
One of DeRozan's main recipients was Jonas Valančiūnas, who continued his tremendous preseason with 18 points and 11 rebounds. Although he did miss both of his three-point attempts, his focus and energy levels on both ends bought him more than enough leeway. This is arguably the best shape he has come into preseason with, arguably in an effort to keep up with the new offence.
It appeared as though the ecosystem of trendy NBA offences combined with the Raptors desire to move in that direction would only serve to further his redundancy, but he is becoming an increasingly large part of their schemes.
He's not having as many plays called for him as in years past, but it appears that empowering him with the responsibility of making decisions at the high post coupled with his involvement in initiating the offence is providing a spring in his step.
Looking spry in his Raptors debut was the biggest surprise of the night, with OG Anunoby suiting up and showing early signs that he may yet be the steal of the 2017 NBA Draft. He started off with a nice find inside to Valančiūnas before finding Jakob Poeltl for a driving dunk. He looked very much at home reading and reacting to the defence and was no slouch on the other end. Dwane Casey pointed out after the game that this is no ordinary late first-round pick.
"He's a top-10 pick," Casey said after the game. "We were lucky to get him where we did."
The highlight of Anunoby's night came in the second half, when he showed some surprising ball skills with a behind-the-back, left-to-right crossover before going up-and-under for a reverse lay-in.
OH-G 👀. #RTZ https://t.co/YXNc5AHLw0

— Toronto Raptors (@Raptors) October 11, 2017
It didn't all come up roses for the 20-year old as he misfired on all four of his three-point attempts, looking very hesitant to shoot from long range and pump-faking when open a few times. Some of this could and should be attributed to just getting back in game action after a long layoff and his comfort should grow with more minutes and touches. He was on a time-limit tonight, and with the rapid recovery he has already shown, it can't be much longer before the training wheels are off.
Someone who was definitely greased up despite coming off the bench was C.J. Miles. He racked up 19 points in very quick time, knocking down 5-of-8 from long distance and showing good chemistry with the young bench. As in the past, Norman Powell looked comfortable with the starters even if he didn't quite have the shot going tonight, and this looks like the way forward for Dwane Casey's rotation.
The biggest test for Casey going forward to see how much of the new-look offence in the preseason carries over into the regular season, and whether they are willing to endure through difficult periods for sake of developing better playoff habits. If so, the culture reset will well and truly be on.