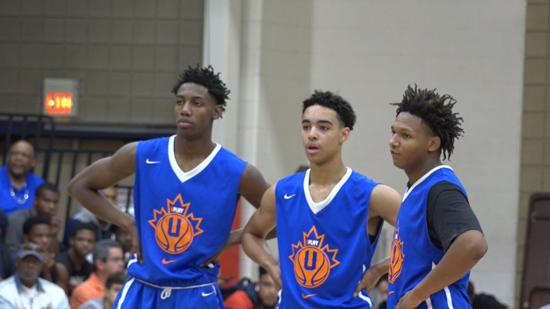 Andrew Nembhard Has Florida, Stanford, Gonzaga, Michigan Knocking, Recruitment Wide Open
Ultimately, Canada's #1 Point guard in the class of 2019, and arguably at the top in the U.S will go to whichever school he chooses.
Andrew Nembhard of UPlay Canada opened July's first live period with a bang, displaying his impeccable I.Q and poise. The 6'4 PG possesses a full skill set, along with the intangibles, to excel at the high major NCAA level and beyond.
I watched him dominate the competition for UPlay Canada against The Family – two Nike programs that provided no shortage of prospects to evaluate for over 50 NCAA coaches in attendance.
Nembhard is still wide open in terms of his recruitment and could reclass to 2018, however the four programs that have been knocking on the door the hardest are Florida, Stanford, Gonzaga and Michigan–all programs (with exception of Florida) have had Canadian content on their rosters as of late and hope to add this dynamic PG.