Canadian National Invitational Tournament Set July 21-23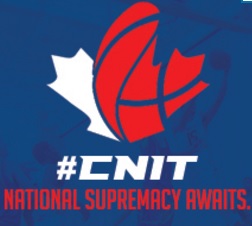 The Third Annual Canadian National Invitational Tournament (CNIT) is set to take place in Mississauga and Burlington, Ontario July 21-23.
This year's CNIT will once again feature talent from all over Canada & the U.S, that will compete in Canada's only NCAA certified tournament.
As Coaches and players get set to compete, NCAA certification will be mandatory, prior to hitting the court.
Please see the following instructions to get certified.
NCAA Certification
All coaches must be certified by the NCAA to be on the team bench. Certification takes approx 7-10 days and can be acquired HERE. All coaches must submit rosters through the BBCS prior to the event in order to participate. Failure to complete will prohibit teams from competing.
Elite competition across Canada and U.S
North Pole Hoops National
Over 50 College Coaches at 2016 CNIT
___________________________________________________
Don't forget to get your NCAA Certification completed to participate in all
Live Period Events!
Here are some quick links to help you become certified:
* USA Basketball – Gold Membership
* Register Team at Basketball Certification System (BBCS)