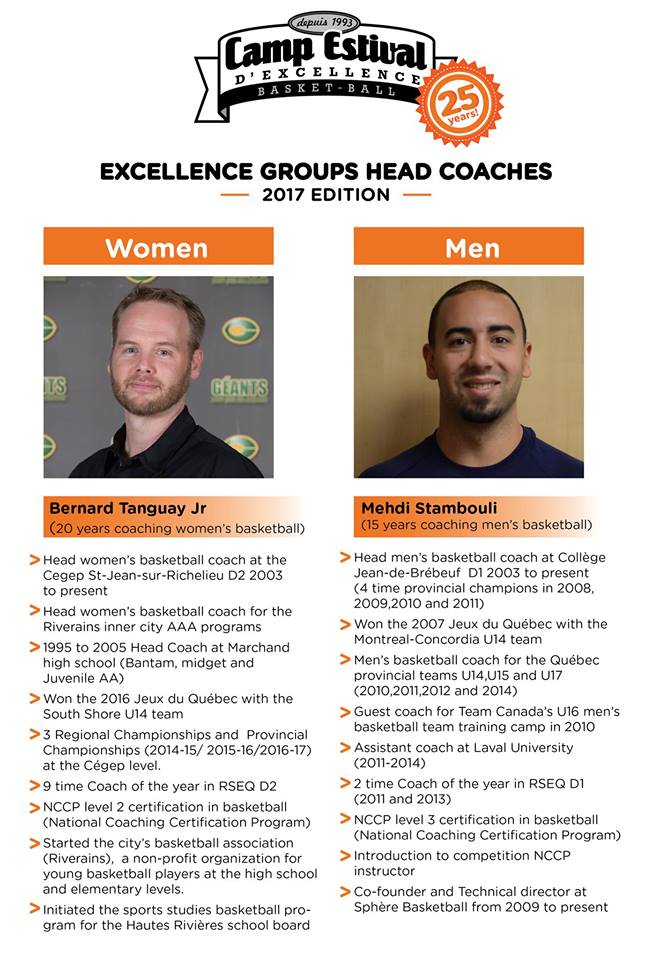 Camp Estival D'Excellence Lead by Mehdi Stambouli & Bernard Tanguay JR
Th 25th edition of Camp Estival D'Excellence set for AUG 13-18 has partnered up with the NPH Showcase circuit as North Pole Hoops will make a stop in Quebec.
Camp will be lead by two well decorated coaches in the Quebec basketball community in Mehdi Stambouli and Bernard Tanguay JR with a combined 35 years in coaching at various levels.
North Pole Hoops looks forward to be back in Quebec to identify talent in both the boys and girls divisions.
Spot will be limited, REGISTER HERE.