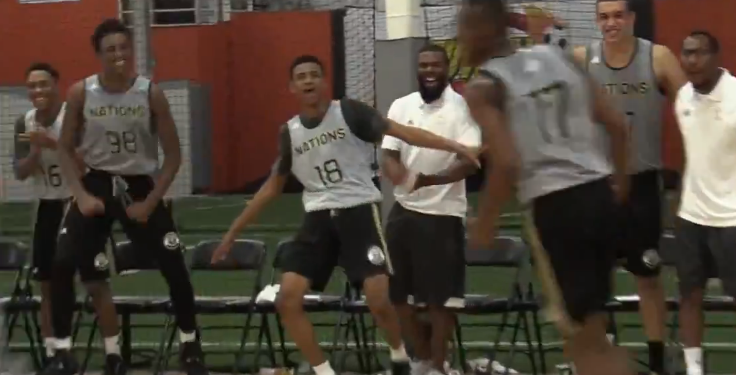 We are in this TOGETHER.
Working with the Canadian Basketball community from Coast to coast over the last decade has truly been inspiring!
Club, high school coaches, governing bodies, skill development personnel, parents, and beyond… We have some GREAT people helping kids and building this game across the country.
From my standpoint, it has been amazing to see how Canada has embraced North Pole Hoops and the NPH Showcase over the years, and with the 2017 circuit set to hit Toronto June 23-25, excitement is at an all-time high.
Exposure for Canadian basketball talent is essential, as we have worthy prospects from coast-to-coast that deserve the shine–small and big cities alike.
We strive to provide an inclusive environment in every region across the country, by engaging and working with stakeholders and contributors to the game.
It takes a village to raise a child–a statement that we at North Pole Hoops live by, everyone plays a role in uplifting the youth and developing the student-athlete mentally and physically.
As we continue to work alongside each community, the NPH Showcase National Camp Circuit will hit over 10 regions across Canada for the high school boys division.
Program Expansion
We are thrilled to announce the National expansion of our programming for the following divisions
Junior boys (Grade 7-8)

Girls (Grade 7-12)
---
The junior circuit is designed to identify talent, and help prepare grade 7-8 student-athletes for high school by building good habits and providing an academic blueprint. Campers are educated on the highest standards of performance along with expectations, on and off the floor.
Canadian Girls basketball has been blossoming, and some could make the argument that the female side has surpassed the males in terms of production and success at the highest levels–international competition. Parents, players and coaches alike have expressed interest in NPH Showcase camps for the last six years, and we are eager to finally launch the girls circuit nationally in order to provide exposure opportunities!
There will be big names announced this month, that will help elevate our girls programming.
The game has provided me many opportunities in my life, however the biggest being the lifetime relationships we've been fortunate to establish all over Canada.
The Goal for North Pole Hoops since inception has been to help build Canadian basketball…nothing has changed.
In order to maximize our potential as a Nation in basketball, it can never be working in isolation.
We're in this together.
---
For all updates and announcements on the NPH Showcase National Circuit, follow @NPHShowcase on Twitter and visit Showcase.NorthPoleHoops.com as we add new dates and locations across
Interested in getting involved with the circuit? Email me Info@NorthPoleHoops.com