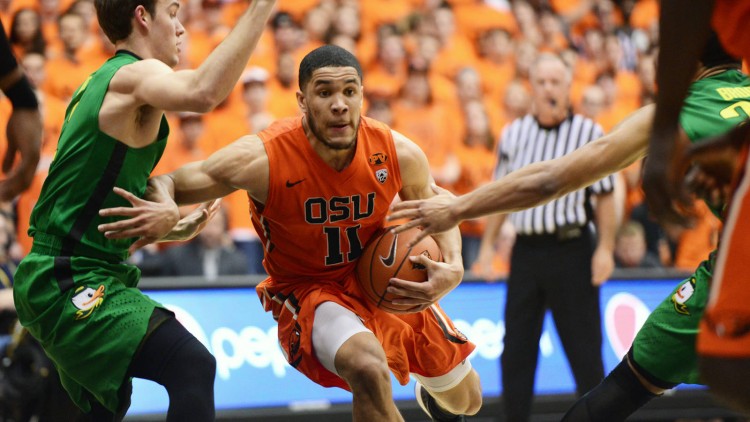 Oregon State Transfer Malcolm Duvivier Commits to Akron
Malcolm Duvivier has committed to the University of Akron for the 2017-2018 season where he will play one year and earn a Master's degree in business.
It came down to Akron and UMass before the decision was made.
Duvivier was at Oregon State for four years, where he started two of those seasons. He is immediately eligible to play for the Akron Zips.
"There was a lot of schools trying to get involved at the highest levels but I felt after the visit this is the place for me. The coaching staff gave me a good plan of how the year is going to play out, I'm all in."
When Coach John Groce and Dustin Ford heard news about him transferring they immediately got involved in Duvivier's recruitment after arriving to Akron from Illinois.
Before getting the position at Akron, Coach Ford had been involved with numerous Canadians in trying to get them to Illinois at the time. The most notable being 2017 grad Abu Kigab who had it narrowed down to Illinois and Oregon (eventually committed to Oregon).
The hire of assistant coach Rob Fulford further demonstrated to Malcolm the need and want for his services in Akron's back court.
Back when Duvivier was in high school he was being recruited by Fulford when he was Head Coach at Huntington Prep.
"It's been in a long time since high school and constantly being around my home city, the fact that Akron is a drive away is the icing on the cake."
Duvivier is expected to play big minutes in his one and only year. He has put himself in a conference and playing style where he can thrive before exploring professional options.