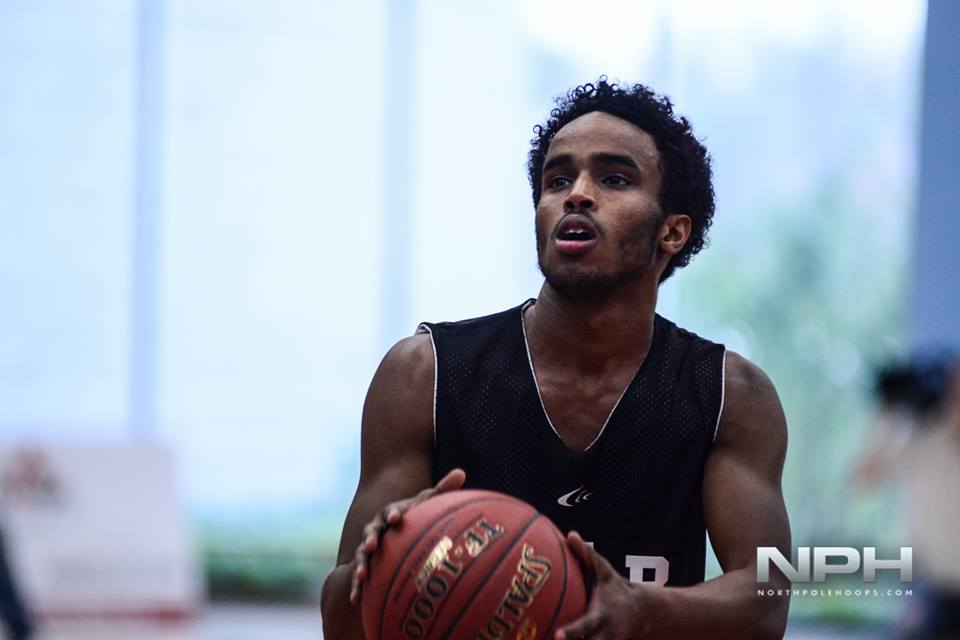 Ahmed Ali Career Night as Eastern Florida Makes School History
Ahmed Ali keeps reappearing and leaving fans and coaches with unforgettable sightings of him lighting it up. While a lot of the attention is on NCAA March Madness at the division 1 level; last night, Eastern Florida State (JUCO) made school history as the Titans advance to the final four of the NJCAA National Championships for the first time after a 65-45 win over Motlow State.
Final four status, South Plains is in the way of the National Championship game.
Ali was a major part of this win with a collegiate career high 28 points, as he went 10-14 from the field and a wild 8-11 from the three point line. He's most known for his high school career high of 103.
"I felt real confident, my teammates did a great job feeding me. Coach saw that it was best in this game to get me off the ball and have me spot up when he saw I was feeling it."
Ali was very humble in post game as the remains focused on the ultimate task at hand, a National championship.
"I enjoyed the moment but I am not allowing it to last long, focused for tomorrow, tomorrow is the biggest game of my career so far and the biggest game for our team. One game at a time."
In the victory last night, it was about possession by possession.
Eastern Florida was up only five point at the half with a 25-20 score and the Toronto native had nine of those. Eastern Florida started the second half on a 16-2 run where 14 of the 16 belonged to Ali.
This was the point at which the game was broken open.
Devonte Bandoo Pitches in 12pts to get to Final Four
Devonte Bandoo was flying somewhat under the radar. I say was because my phone was buzzing on vibrate last night from Division I coaches that were asking me to fill them in on Bandoo and what his history is.
He's another Canadian playing for a NJCAA final four team in Hutchinson from Kansas.
This bucket by Devonte Bandoo gave Hutchinson its first lead of the game, then Haynes-Jones followed with a 3. 38-34, Hutchinson. 1:31 pic.twitter.com/vTeD1TbrOd

— Brooks (@BrooksSimba) March 23, 2017
For those who aren't familiar, he's a Bramptonian high flyer that thrives in transition and has drastically improved his shooting to make himself a real threat.
The explosiveness of Bandoo is dangerous when he's looking to beat his man off the bounce. He'll climb the ladder and dunk on bigs as well, its a sight to see.
Colorado State University has recently taken more serious interest in him.