Kaosi Ezeagu Canadian Center's Dunk Shatters Backboard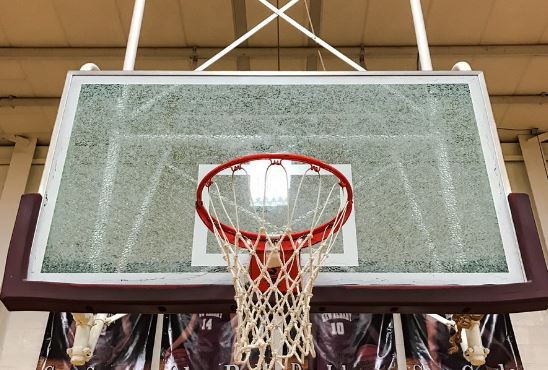 Kaosi Ezeagu has been making a name for himself this year at Hamilton Heights in Tennessee; if not by the extremely vocal presence of his game than it's because of plays like the one below.
Ezeagu was awarded Most Outstanding Player at the 26th Annual New Albany Hotbed Classic in Mississippi. 
Hamilton Heights
Kaosi Ezeagu
6-10 2018 C
With the backboard shattering slam at the 26th Annual New Albany Hotbed Classic pic.twitter.com/QdgKgvoA2J

— Jeff Roberts (@magnolia_hoops) January 29, 2017
Ezeagu blasted onto North Pole Hoops national radar at the NPH Showcase camp last summer before getting an invitation to tryout for the 17U National team. Although the coaching staff was impressed with what he brought to the table, the skill set wasn't yet tuned enough for that level.
At Hamilton Heights he is being serviced as a starter that protects the rim and rebounds at a high rates. With an offensive skill set that is coming together, he is shaping up to be a highly effective center.