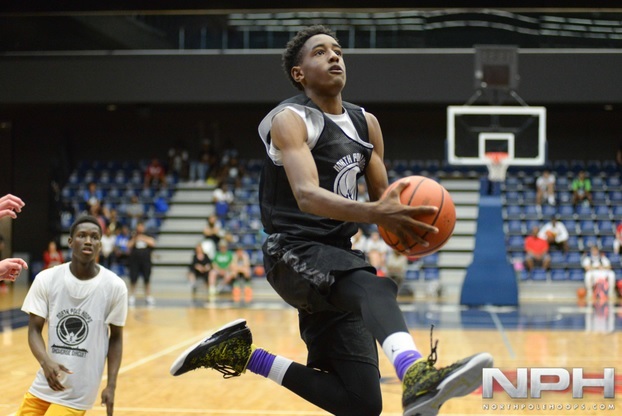 London Basketball Academy pulls off 4th quarter comeback against Central Tech Blues
London Basketball Academy took home an exciting come from behind victory over Central Tech Blues  from Toronto, topping the Blues 96-93 in both teams NPA debut.
Great come from behind victory against Central Tech. 96-93. Once again the bench started things rollin. @NPACanada

— London Basketball Academy (@lbahoops) November 16, 2016
Central Tech dominated the London unit for most of the game, leading by as many as 18 going into the half. London owned the fourth quarter though, scoring an incredible 31 points in the final frame, compared to Central Tech's 14, and squeaking out a 3 point win.
"It was a great team win," said Angelo Provenzano, Head Coach of LBA. "We were down 18 in second half and grinded out a good victory."
It was a truly a team effort for LBA, with six players scoring in double digits in the victory. Josh Inkumsah (14), Danzel Cummins (13), David Penney (13), Jackson Mayers (12), and Daylin Lee (11) all contributed double digit efforts, while guard Jalen Warren led all scorers with 23 points.
Jalen Warren leads @lbahoops with 23pts to defeat Central Tech, record 1st league win. 6 players in double figures! #Team #NPA

— NPA (@NPACanada) November 16, 2016
"Jalen was huge, had some key baskets, steals and blocks late in fourth," said Provenzano. "He was our most composed player."
Despite pulling out the win, Provenzano acknowledged there is work do to in order for LBA to fulfill their potential. Instead of focusing on their next opponent, which will be the 2-0 Toronto Basketball Academy on November 22nd, Provenzano was more interested on fixing his own teams errors in preparation.
"We aren't talking to much about our opponents as we have to deal with our own demons," said Provenzano. "I need to perform a few exorcisms before next game."
Isaiah Cromwell-Wright lead Central Tech with 21pts. Steven Rhawire 18. Kyrel Eccleston 11. @CTS_Blues #NPA

— NPA (@NPACanada) November 16, 2016
Isaiah Cromwell-Wright led Central Tech with 21 points, but was held scoreless in the fourth quarter. Steven Rhawire and Kyrel Eccleston, Central Tech's other leading scorers, only contributed a combined five points in the fourth.
We are all in together, family is everything!!! @Jumpman23 #CLASSOFXXXI pic.twitter.com/KEMpA1xpa7

— Central Tech Blues (@CTS_Blues) November 10, 2016
Central Tech will look to bounce back from the tough loss when they take on St. Michael's College on Thursday, November 17th. LBA takes on TBA on November 22nd, be sure to tune into the livestream at 3:30pm on Northpolehoops.com