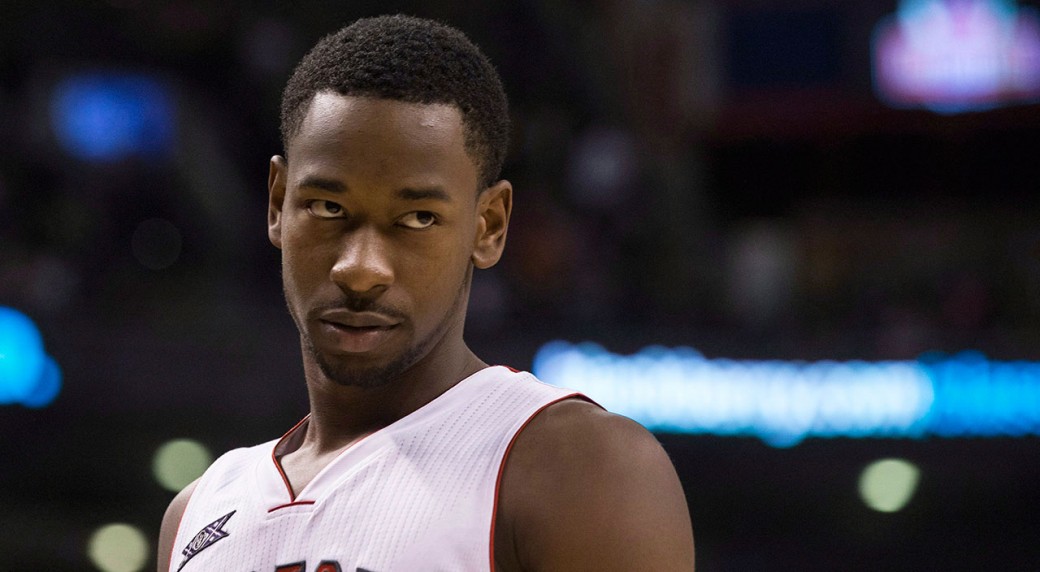 State of the Raptors: Offseason moves
Before the NBA Draft there were rumours that the Toronto Raptors had been pushing for a trade with the Oklahoma City Thunder to pick up Serge Ibaka.
The trade didn't end up going through, and the Raptors used their 9th overall pick to snag Utah's big man from Jakob Poeltl. As disappointing as it was to hear that the Rap's couldn't land a legitimate answer for the questions at the 4-spot, Canadians can breathe a sigh of relief after finding out what OKC was asking for in return.
According to Sportsnet's Tim and Sid, Michael Grange has reported that the Thunder were asking for Patrick Patterson, Norman Powell, Corey Joseph and the 9th pick in return for Ibaka. 
According to @michaelgrange, the Thunder wanted Patterson, Powell, Joseph and the 9th pick for Serge Ibaka. 🤔🤔🤔. pic.twitter.com/Sps0AEnKNh

— Tim and Friends (@timandfriends) June 30, 2016
I think it is safe to say that Masai Ujiri made the right call in hanging up the phone on OKC for that one. Although the trade would have solidified our starting lineup, it would have decimated our depth, one of the major factors in the Raptors historic season.
In other more positive news, ESPN's Zach Lowe has reported that the Raptors have approached the Philadelphia 76'ers about a trade that would involve sending Terrence Ross and some other assets to Philly in return for Nerlens Noel.
Per Zach: Raps have talked w/ Sixers about Nerlens Noel for TRoss+ … https://t.co/ymPhMSFBjE

— Michael Grange (@michaelgrange) June 30, 2016
This is a trade that Raptors fans should get behind, as adding an athletic and defensive minded Noel to our lineup would be exactly what the Raps need, while also dishing off the streaky Ross and his sizeable contract. In gaining Noel, the Raps wouldn't need to re-sign Biyombo and could focus their money elsewhere, while also retaining the rest of the structure Ujiri has put in place. Full disclosure, Lowe says the talks haven't made any significant steps as of yet. From Lowe's article:
"The Raptors will need to move at least one big deal to have any hope of retaining both DeMar DeRozan and Biyombo, and teams will call about DeMarre Carroll. Toronto has already approached Philly about a deal sending out a rotation player — perhaps Terrence Ross, and other goodies — in exchange for Nerlens Noel, who could then assume Biyombo's backup center role, according to league sources. The talks haven't gained much traction yet."
Raptors fans can continue to dare to dream, and stay thankful that a gifted mind like Masai Ujiri has a steady grip on the reigns in Toronto. In Masai we Trust.