2016 Sleeper Alert: Trevor Hutton Central Tech PG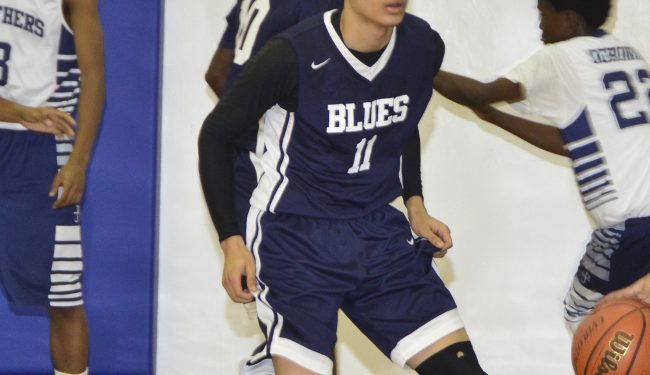 Every year that passes, there are kids that get "slept on," for a lack of better words. The term is used to describe a situation where a prospect goes unnoticed by post-secondary coaches during their recruiting efforts. From the 2015 class, it was Saskatchewan's Chan De Ciman who's game wasn't taken seriously enough, yet he is off to a solid start to his collegiate career for the University of Saskatchewan in the CIS.
From the 2016 class, one of the many sleepers on Canadian soil is Central Tech's Trevor Hutton.
A 20 point, 5 rebound and 5 assist kind of night is a walk in the park for Hutton, he has been at it all season.
He is sure to be very impactful at the next level due to his highly competitive nature, his defensive approach and scoring abilities.
Hutton has continued to climb North Pole Hoops' Canadian 2016 Rankings as a result of his consistent play and dedication towards improvement. A marksmen from the three point line, and an ability to create his own shot once the defense catches on; he is a scoring guard that can make plays for teammates just as well as himself.
In his first year as the go-to guy, he's maturing mentally from a leadership perspective. Last year he played third fiddle to Narcisse Ambanza and Kadre Gray before the historical Toronto school Eastern Commerce closed their doors, this year the squad is his.
Coach Kevin Jeffers who was also with the EC Saints is now at Central Tech and relies heavily on Hutton.
"He knows the system and believes in it because he's seen it work. In practice he's the first one to get to the line in drills and his teammates follow suit. His teammates look up to him because of how well he produces.
As he continues to build his identity in Toronto and becomes a vocal leader by season's end, coaches will be knocking on his door and ringing his phone. Hutton is going to make a formidable point guard at the next level.