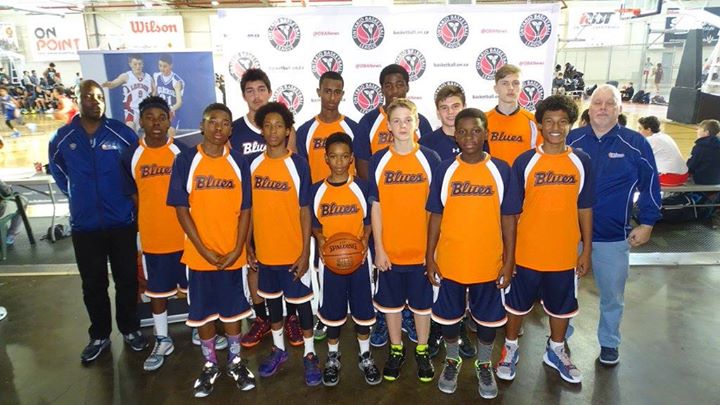 Scarborough Blues – SBA Parent Team Bio – Grade 8

The Run Down:
Kevin Parent is no stranger to the game of basketball.
Coaching off and on for close to forty years now, Parent learned to the love the game from a young age in the small town of Tillsonburg, Ontario.
Although the town only houses close to 15,000 people, local Canadian legends such as Jay Triano and David Coulthard would emerge from the basketball crazy town, along with Kevin of course.
Parent enjoyed playing and then coaching the game at a high level in high school, university, and eventually internationally.
"My approach is that winning basketball games is great, everybody likes to win but the true measure of success is in how these young men become leaders, taking their game to the next level – both on and off the court," said Coach Parent.
Scarborough Blues (SBA Team Parent) finished last year as the number 8 ranked team in the OBAs after being ranked number 2 most of season. Some key injuries slowed the team down going into the OBA championships. The goals for SBA Team Parent this year are to build on last season while building chemistry as their strong core of five players has had six new talented, dynamic players added to this year's team.
Here is a very talented team whose strength is that on any given night and game they will be able to throw together a bunch of different looks on other teams. They love to match their opponent's strengths and can run with the best of them while still being able to grind it out in the half court.
Team Roster:
| | |
| --- | --- |
| Player Name | Jersey # |
| Nick Morin | 0 |
| Theo Parent | 33 |
| Nyle London | 6 |
| Michael Franceschi | 21 |
| Jahziah Bell | 3 |
| Joshua Daniel | 22 |
| Khai Harrison | 99 |
| Moses Orange | 2 |
| Malcolm London | 7 |
| Kushia Henry Daniels | 44 |
| Jaleel Brown | 13 |
Ontario Junior NPH Showcase April 9-10
–
North Pole Hoops is proud to present the first ever 2016 Junior NPH Showcase in Toronto for players Grade 7-8!